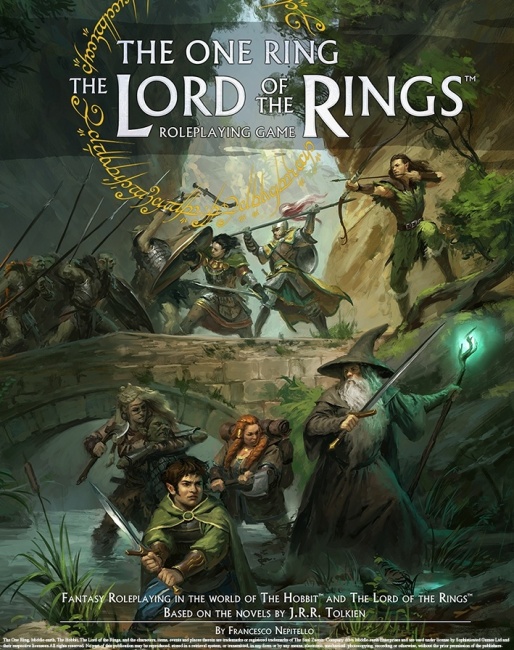 Cubicle 7 released new images of the Collector's Edition for
The One Ring: The Lord of the Rings Roleplaying Game
rulebook which is set for a December release date. The company also updated their release information for the retail edition of
The One Ring: The Lord of the Rings Roleplaying Game
rulebook, which was last reported on in May (see "
'The One Ring' RPG Gets New Edition from Cubicle 7
"). The new retail edition rulebook is now set to release in November and MSRP will be $59.99.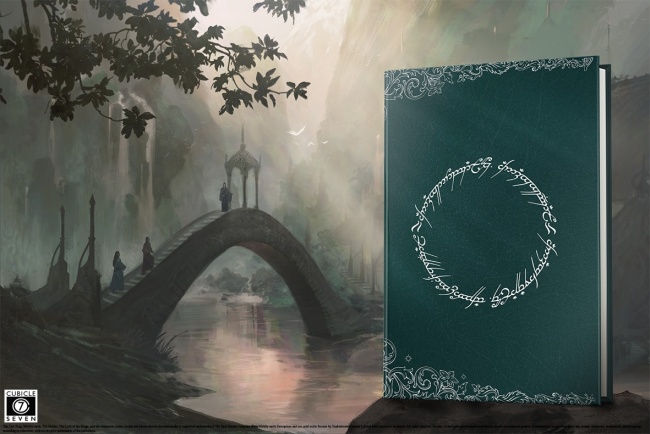 The Collector's Edition comes in a sleek slipcase detailed with spot-UV varnish. The 352-page book itself will be leather-bound and feature a silver foil-stamped Tengwar on the cover. The back cover will have the famous poem on imprinted on it in silver: "One Ring to rule them all. One Ring to find them. One Ring to bring them all. And in the darkness bind them."
The Collector's Edition will retail for $119.99.
Click Gallery below to see more images of the Collector's Edition!