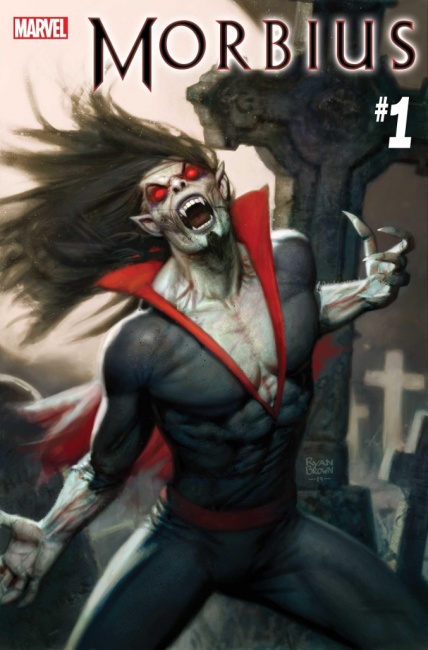 Marvel has revealed key periodical titles from its November solicits, including new
Morbius, Deadpool,
and
Scream: Curse of Carnage
series, plus more X-books.
The new
Morbius
first issue will be written by Vita Ayala with art by Marcelo Ferreira and cover by Ryan Brown. The issue begins the story of biologist Michael Morbius' search for a way to cure himself of his vampirism and the dangers on his path.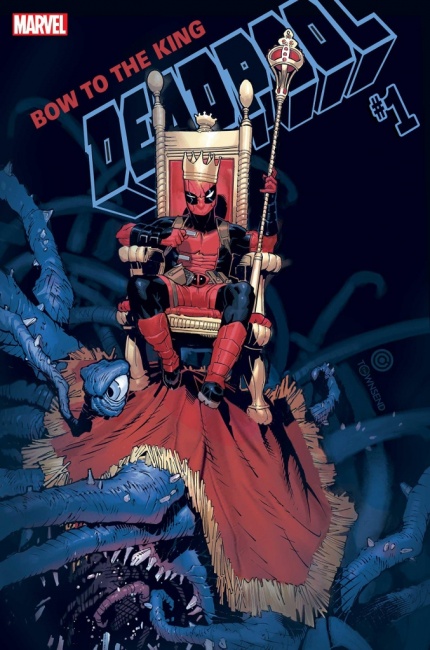 Deadpool
#1, written by Kelly Thompson with art and cover by Chris Bachalo, has Deadpool going after the King of Monsters in his new kingdom on Staten Island, with political intrigue, monster law, and a monster hunter out for blood.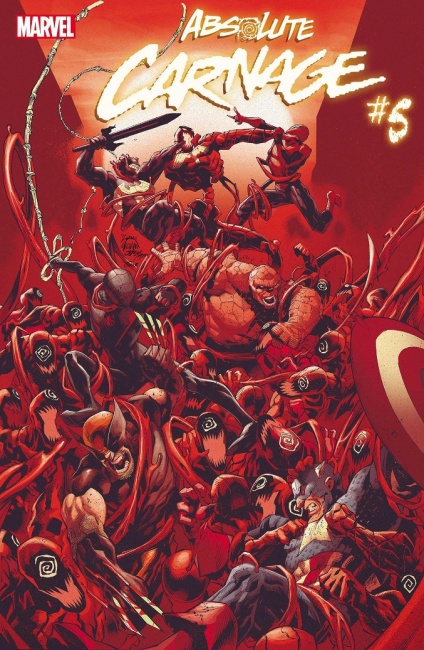 Absolute Carnage
#5, written by Donny Cates with art and cover by Ryan Stegman, features Venom and Carnage, to the death, and leads into...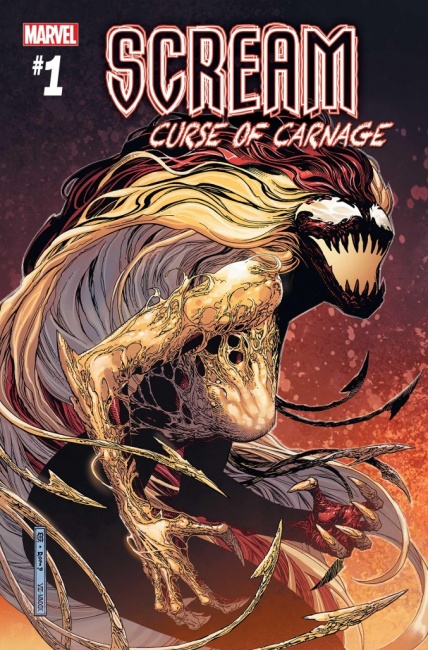 Scream: Curse of Carnage
#1, written by Clay McCleod Chapman with art by Chris Mooneyham and cover by Jim Cheung, begins a new ongoing series starring one of the original, and possibly strongest, offspring of the Venom symbiote.
November will also see the launches or continuations of the six X-Men-related series flowing out of
House of X
and
Powers of X
(see "
SDCC News: Marvel Announces Six New X-Series
"):
New Mutants
#1 and #2, written by Jonathan Hickman (first issue co-written by Ed Brisson), with art and covers by Rod Reis.
X-Men
#2, written by Hickman with art and cover by Leinil Francis Yu.
X-Force
#1 and #2, written by Benjamin Percy with art by Joshua Cassara and cover by Dustin Weaver.
Fallen Angels
#1 and #2, written by Bryan Edward Hill with art by Szymon Kudcranski and cover by Ashley Wiitter.
Excalibur
#2, written by Tini Howard with art by Marcus To and cover by Mahmud Asrar.
Marauders
#2, written by Gerry Duggan with art by Matteo Lolli and cover by Russell Dauterman.
Click Gallery below for covers of all 13 books!