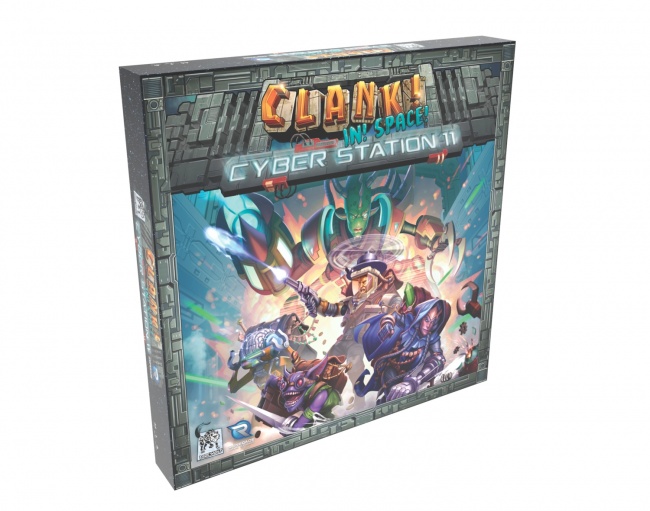 Renegade Game Studios and Dire Wolf Digital have announced a new expansion for
Clank! In! Space!
titled
Cyber Station 11
, which will release in November.
Cyber Station 11 is run by the nefarious Commander Preon, a servant of Lord Eradikus who specializes in bizarre cyberware. In this expansion, the players must sneak into the half-mechanical villain's lair, steal her secrets, and make it out alive, hopefully undetected. Players can even install stolen cyberware into their characters, giving them enhanced abilities for the entire game.
The expansion features a new game board depicted the station, as well as a double-sided game board module, 40 Adventure Deck cards, a Commander Preon marker, and 2 Escape Pod tokens. As an expansion, a copy of the Clank! In! Space! base game is required to play. It supports games with 2 to 4 players, and takes 45 to 90 minutes to play. MSRP is $30.00.
The fantasy version of Clank! will get an ape-themed expansion in September (see "'Clank! Expeditions: Temple of the Ape Lords'"). A legacy-style version featuring Acquisitions Incorporated is also in the works (see "'Acquisitions Incorporated' Joins 'Clank! Legacy'").