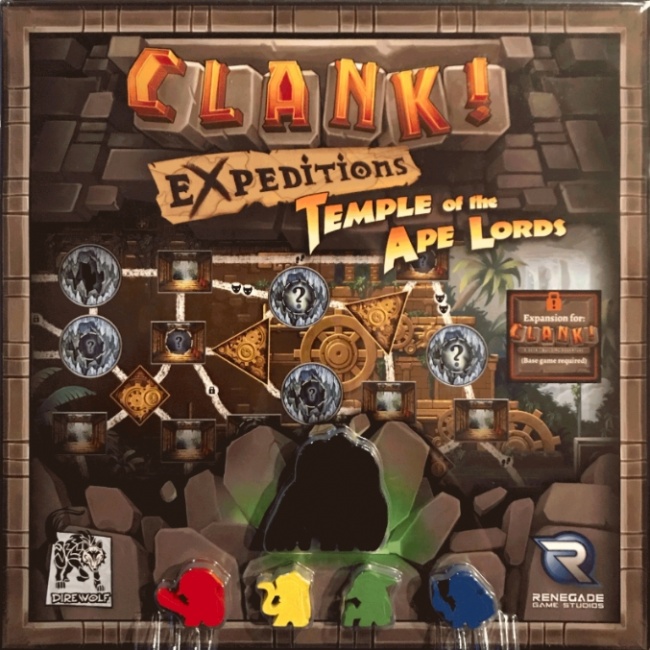 Renegade Game Studios and Dire Wolf Digital will release
Clank! Expeditions: Temple of the Ape Lords
this September.
In
Temple of the Ape Lords
, players will adventure into the jungle in search of valuable relics left behind by a lost civilization. If players can navigate the temple's mechanized passages, they will have to deal with an undying mechanical guardian left by the Ape Lords.
Temple of the Ape Lords
includes two maps, four meeples, and an Ape Lord boss marker.
Clank! Expeditions: Temple of the Ape Lords
is for 2 to 4 players, ages 12 and up, and plays in 30-60 minutes. A copy of
Clank! A Deck-Building Adventure
is required to play. MSRP is $19.99 and it releases in September, with a special early release at Gen Con in August.
Renegade Game Studios and Dire Wolf Digital announced a new deckbuilding game by Paul Dennen (Lead design of
Clank!
) in May (see "
It's Six-Guns and Sorcery in 'Eternal: Chronicles of the Throne'
").