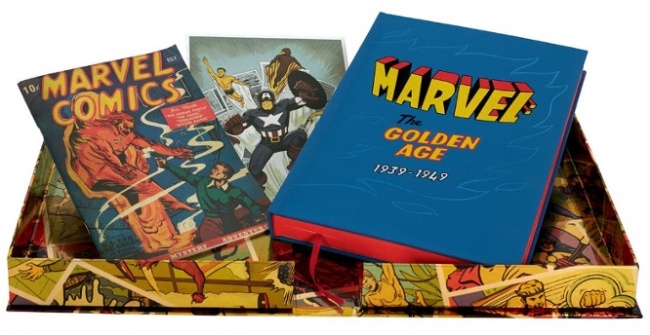 Pulitzer Prize-winning graphic novelist Art Spiegelman has withdrawn his introduction for The Folio Society's collection of Golden Age Marvel comics, he said in an essay published by
The Guardian
. Spiegelman was asked to write an introduction to a $225 Marvel collection to be published in September by The Folio Society, a British publisher of upscale editions of previously released works.
He submitted an essay of nearly 2,500 words (by our count), laying out the history of the early days of comics. The objection from The Folio Society's editor centered around one sentence from the essay: "In today's all too real world, Captain America's most nefarious villain, the Red Skull, is alive on screen and an Orange Skull haunts America."
The editor asked him to alter or remove the "Orange Skull" sentence as a condition of publishing the essay, and Spiegelman withdrew his introduction, he wrote in
The Guardian
. "A regretful Folio Society editor told me that Marvel Comics (evidently the co-publisher of the book) is trying to now stay 'apolitical,' and is not allowing its publications to take a political stance," he explained. "I didn't think of myself as especially political compared with some of my fellow travelers, but when asked to kill a relatively anodyne reference to an Orange Skull I realized that perhaps it had been irresponsible to be playful about the dire existential threat we now live with, and I withdrew my introduction."
The Folio Society is now listing the volume, which reprints
Sub-Mariner
#1,
Human Torch
#5,
Captain America Comics
#10, and
All Winners Comics
#19, along with a facsimile edition of
Marvel Comics
#1, with an introduction by Roy Thomas, who curated the collection.