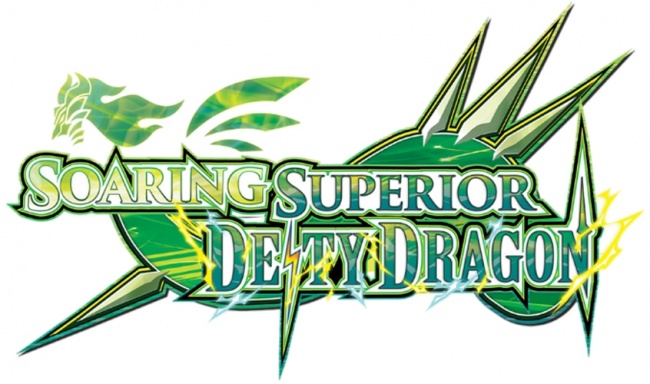 Bushiroad revealed that
Future Card Buddyfight Ace Booster Pack Vol. 6 - Soaring Superior Deity Dragon
will be released on November 22.
The new booster set includes cards from the worlds of Dragon, Legend, and Danger. The Double Buddy ability gets support, reinforcing cards from S-TD02 and S-BT05. The set includes the debut of "Dangerous Vegetable" cards that originally debuted as an April fools meme.
Soaring Superior Deity Dragon comes with 86 cards, including BR: 2 ; SP: 4; Secret: 15; RRR: 8; RR: 12; R: 15; U: 14; C:16. Every pack will include five cards, one of which will be a guaranteed R or above rarity. Parallel foils of commons, uncommons, and rares are randomly inserted. Every box contains a Secret pack, and displays contain 30 packs.
Soaring Superior Deity Dragon follows the release of IdolM@ster Cinderella Girls in November (see "'Cinderella Girls' Bring Idols to 'Buddyfight'").