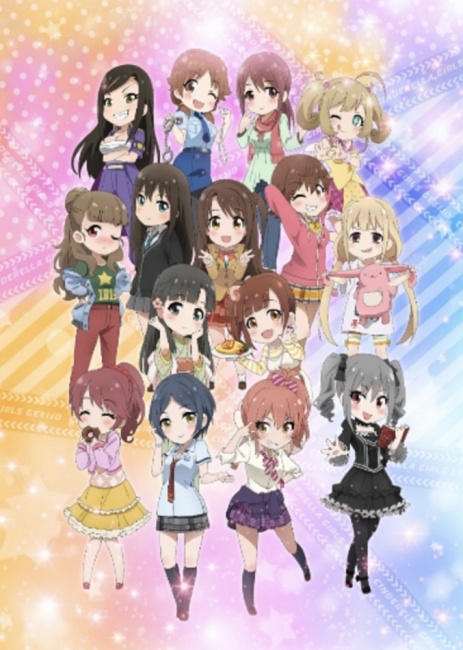 Bushiroad will continue its crossover series of boosters with
IdolM@ster Cinderella Girls
on November 1.
Future Card Buddyfight Ace Ultimate Booster Cross Vol. 3 - The IDOLM@STER CINDERELLA GIRLS Theater
will feature 172 card types, including ER: 3/ IR: 74/ RRR: 9/ RR: 15/ R: 30/ U: 41. Idol Rares (IR) are a new rarity to this set and features a hot-stamp character signature from the 74 characters featured in the set. The set will feature a new Flag card that will strengthen a player's buddy each turn.
Each booster pack includes 7 cards, with each display containing 10 booster packs. Every display will have 1 out of 3 types of PR cards randomly inserted.
The set follows the September crossover release featuring
BanG Dream! Girls Band Party!
☆
PICO
(see "
'BanG Dream! Girls Band Party' Takes Center Stage in 'Future Card Buddyfight'
").