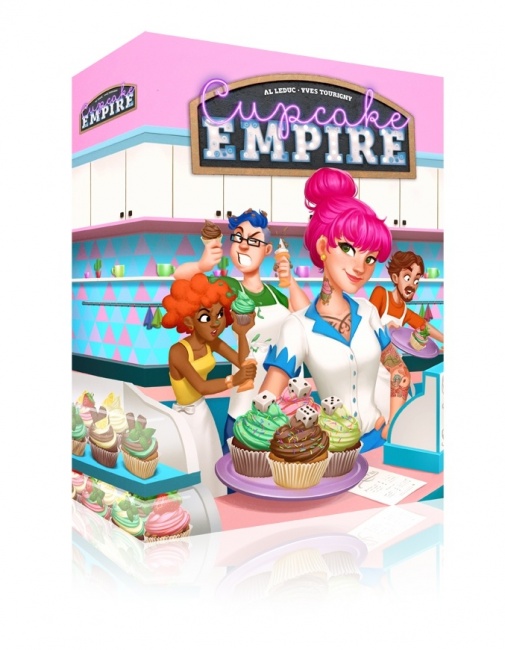 Ludonova's new bake shop board game
Cupcake Empire,
distributed by Asmodee North America, will be released in September.
Set in city where cupcakes are on trend and in high demand, players strategically compete to grow their businesses by creating new recipes, opening stores, hiring workers, and serving their customers. The key to winning the game is to be the most efficient, effective cupcake business by selecting the right actions at the right time and allocating your workers appropriately.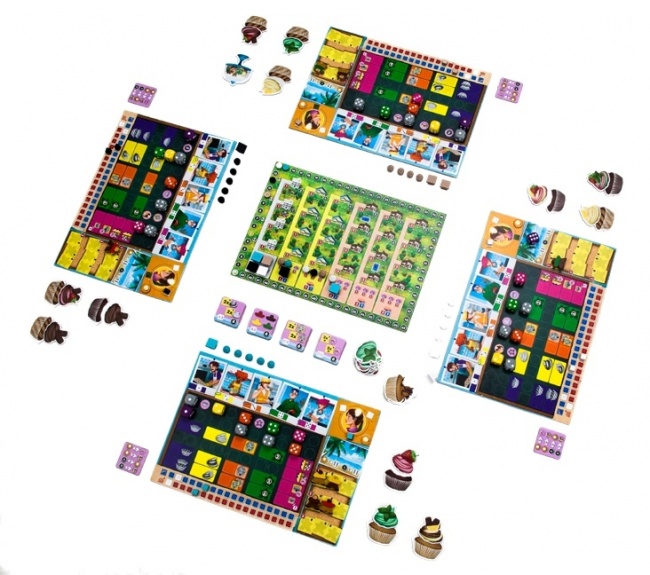 The game box includes: one City board, four personal boards, 40 dice "frostings", 24 printed customers, 24 sales outlets, 12 bakeries, 20 discs, 12 cubes, 56 cupcakes: 28 frostings and 28 bases, 24 Improvements, 12 Brilliant Ideas, 20 objectives, four player aids, a starting player token, and a rulebook.
Cupcake Empire is for two to four players, ages 10 and up, and plays in 60 minutes. It will retail for $49.99.
Recently, Asmodee became the exclusive U.S. distributor for Helvetiq (see "Asmodee Adds Helvetiq").