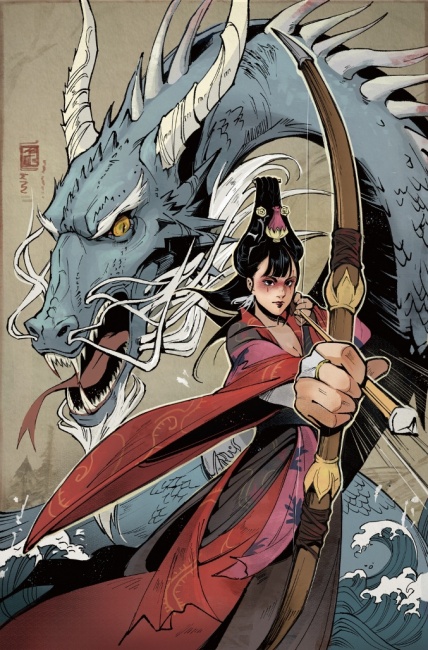 IDW Publishing will launch a three-issue miniseries based on the world of CMON Limited's miniature-heavy
Rising Sun
board game in November, the companies announced. In addition to comic stories written by Ron Marz and David Rodriguez, with art by Martin Coccolo, each issue will include exclusive content to enhance the play experience for gamers. The first issue will feature covers by Coccolo and Chieh Ying Yu.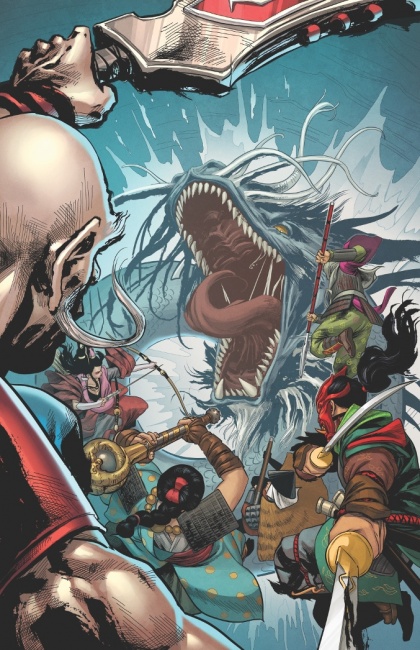 The
Rising Sun
board game, designed by Eric M. Lang, offers political intrigue and combat in the epic setting of feudal Japan. The comic storyline will introduce Chiyoko of the Koi Clan, the leader of a group of the most powerful warriors from each clan on a mission to save Japan from dragons and monsters, while the biggest threat may be from her own team.
Both writers expressed their fascination with the world. "When I first saw the game, I immediately knew it was a world I wanted to play in," Marz said of
Rising Sun
.
"
Rising Sun
has a huge amount of world-building and deep backstory with the Clans, and it's been great creating characters representing aspects of those clans and throwing them together," Rodriguez said.
Rising Sun
holds the #9 slot on ICv2's chart of the Top 10 Tabletop Game Kickstarters of all time, with $4.2 million raised back in 2017 (see "
Top 10 Tabletop Game Kickstarters
").
Click Gallery below for full-size images of covers for the first issue!