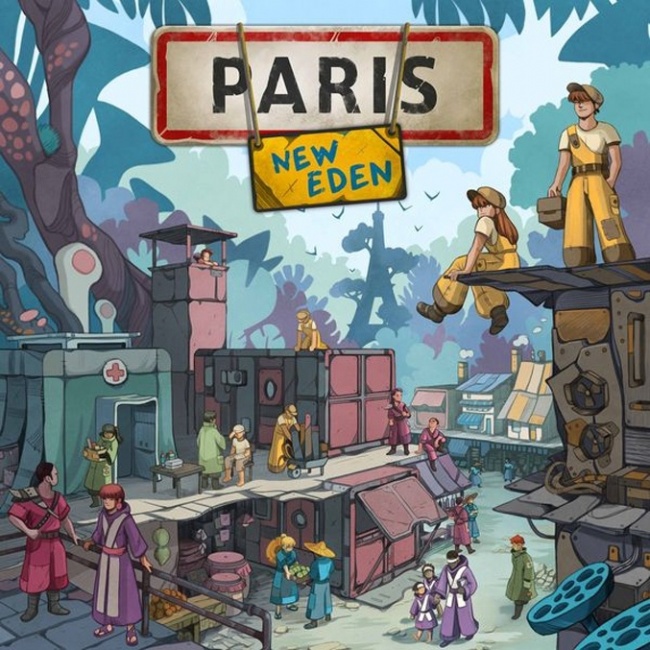 Matagot will release
Paris: New Eden
, a post-apocalyptic board game, at Essen and then into U.S. retail in Q4.
In Paris: New Eden, the city has become a literal "urban jungle," as post-apocalyptic vegetation has overrun the structures. Players will need to gather and create a community of survivors to make the French capital come back to life in the new overgrown environment. The primary mechanics engine for Paris: New Eden revolves around dice because they allow players to acquire different types of survivors to help build up the community: tinkerers, brawlers, healers, sages, farmers, jacks-of-all-trades, or useless survivors.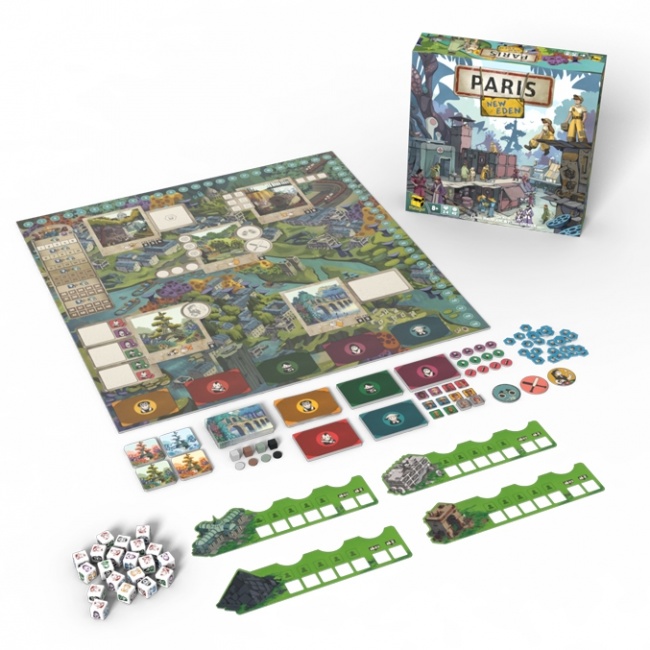 There four seasons in game play. Each season marks the time each player has available to develop their refuge and add new survivors. Players score points by being able to feed recruited survivors, by completing tower objectives, and by acquiring and finishing secret missions. The player with the most points at the end of the year wins.
Paris: New Eden will retail for $59.99.
Matagot released the dice drafting game Bahamas into the U.S. in June (see "Matagot Heads for 'Bahamas'").