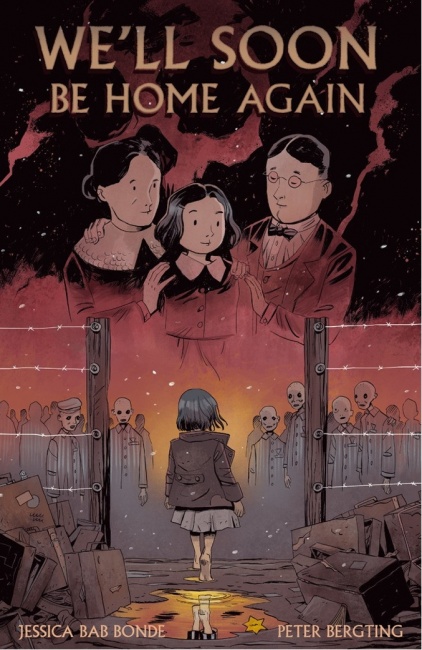 Dark Horse Comics will publish
We'll Soon Be Home Again
, the testimonies of six Holocaust survivors in a 104-page graphic novel, for release to comic stores on March 25 and to bookstores on April 7, 2020. The Dark Horse graphic novel is a translation of Swedish publisher Natur & Kultur's 2018 release by writer Jessica Bab Bonde and artist Peter Bergting (
Joe Golem, The Dark North
).
We'll Soon Be Home Again
shows what happened to the survivors and their families; what they felt, how they survived, and what they ultimately lost. Using a first-person point of view, the accounts allow the reader to feel the experiences in the Ghetto, the de-humanization and starvation suffered in the death camps, and the overwhelming, industrial-scale mass murder that took the lives of millions.
The publication comes at a time when anti-Semitism and other forms of ethnic and racial prejudice are on the rise, and this volume serves as a timely reminder of where it can lead.
The original Swedish language version was nominated for the August Prize 2018.