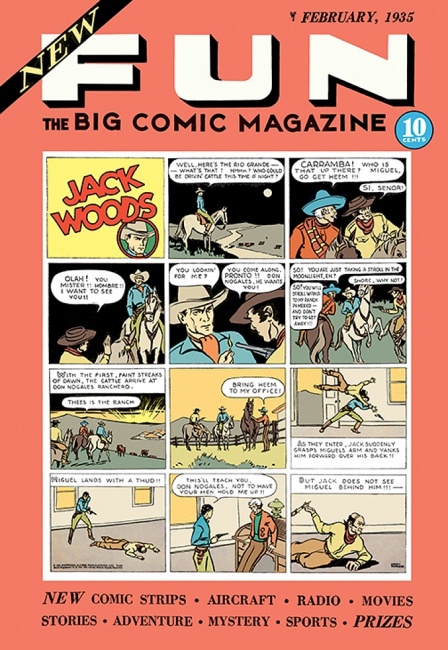 DC Comics will reprint
New Fun #1
, its first comic, in an oversize hardcover edition to celebrate the company's 85th anniversary.
Famous First Edition:
New Fun #1,
a 48-page, tabloid-sized black-and-white hardcover, will be released on January 22, 2020 at $19.99.
New Fun #1
, published in 1935, launched the first ongoing comic series composed of new material instead of reprints of newspaper strips. It included an array of stories featuring cowboys, spies, detectives, space explorers, and more, including features written by eventual DC Comics founder Major Malcolm Wheeler-Nicholson.
The commemorative hardcover will feature essays by comics historian Roy Thomas and the grand-daughter of Major Malcolm Wheeler-Nicholson, Nicky Wheeler-Nicholson. The cover is by Lyman Anderson.