Scholastic will launch a series of "I Survived" graphic novels, based on the best-selling chapter book series by Lauren Tarshis. The graphic novels will be published under Scholastic's Graphix imprint, which is also home to Dav Pilkey's Dog Man books and Raina Telgemeier's graphic novels, and will be targeted at readers aged 8-12.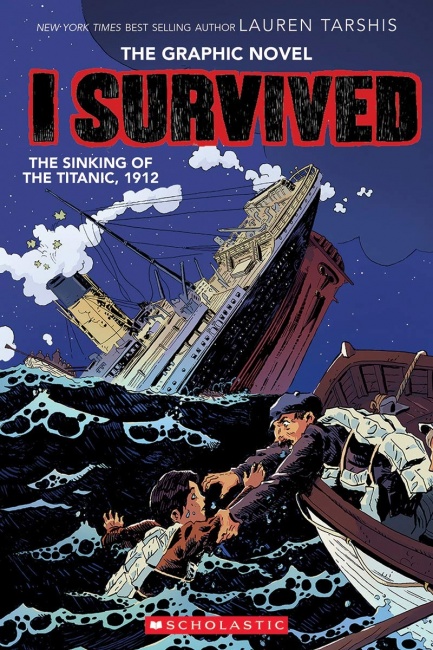 The first book in the series will be
I Survived the Sinking of the Titanic, 1912
. This is the same topic as the first
I Survived
book, and it will have a similar plot, telling the story of the disaster from the point of view of two young passengers, 10-year-old George Calder and his little sister Phoebe. The graphic novel also includes nonfiction backmatter. The full-color, 160-page graphic novel will be released in two formats, a paperback with an MSRP of $10.99 and a jacketed hardcover with an MSRP of $24.99, in February 2020.
The next book in the series will be I Survived the Shark Attacks of 1916, due out in June 2020.
Scholastic plans a national marketing campaign that will include consumer digital and social media advertising campaigns, reviews and media outreach to national publications, featured slots at national conventions, a dedicated I Survived website, an animated video trailer, promotional items, industry advertising, and author events.
The graphic novels are being adapted by Georgia Ball, who has written a number of licensed comics, including Scooby-Doo, Transformers, and My Little Pony. The art is being handled by Haus Studios and Gervasio and Jok.