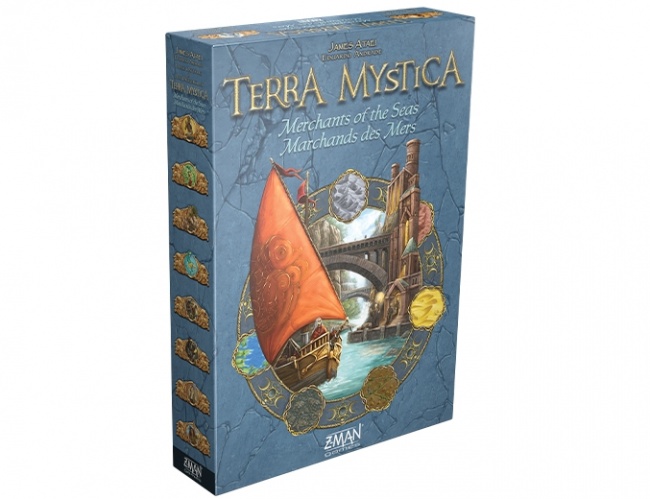 Z-Man Games has announced the
Merchants of the Seas
expansion for the award-winning
Terra Mystica
, with release set for this autumn.
Merchants of the Seas expands the original Terra Mystica game (see "Z-Man Preps Essen Hit for Q1 Release") by giving players a way to use the waterways on the game board to aid in their expansion. By building a Shipyard (or a Market for the land-loving Fakirs and Dwarves), players can build ships that can move through water areas. The ships can be used to transform and build on land spaces when they reach their destination, or they can sail to a space occupied by an opponent's structure to trade. The trading player earns victory points and other rewards, while their partner can exchange victory points for Power.
The expansion also includes two new maps for players to explore, and new Starting Victory points tables for all existing Terra Mystica maps to maintain play balance when using the new rules. It requires the original base game to play and it can be combined with the earlier Fire & Ice expansion.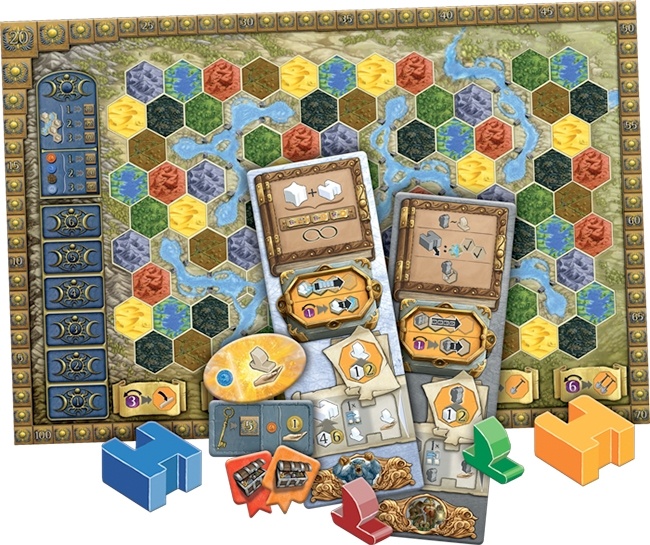 Merchants of the Seas
includes 1 game board, 4 bonus cards, 10 double-sided Shipyard boards, 24 tiles, 105 trade markers, 9 wooden shipyards, and 33 wooden ships and merchants. It was designed by James Ataei and Eduardo Andrade, and it supports games with 2 to 5 players, with a playing time of 60 to 150 minutes. MSRP is $49.99.
Last year, Z-Man launched a science-fiction-themed version of the game (see "'Gaia Project' Moves from the Fantastical to the Futuristic")