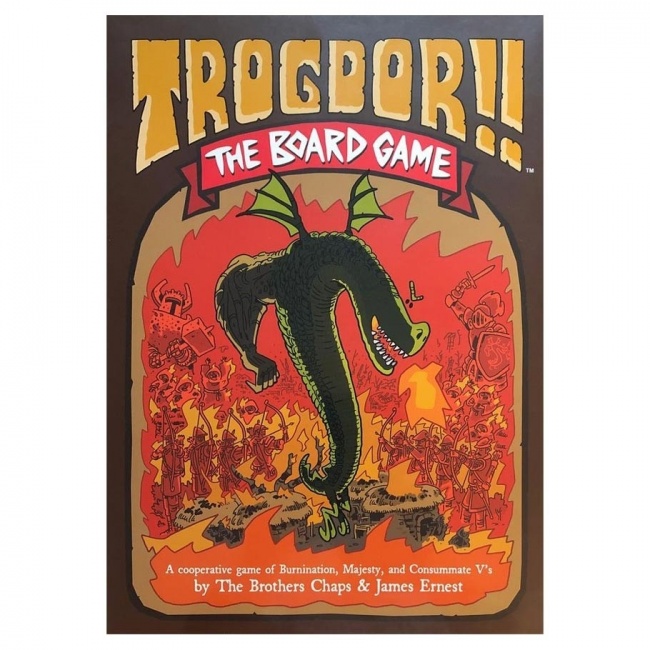 Homestar Runner will release
Trogdor!: The Board Game
, a cooperative board game, into trade in October. This game is inspired by the Trogdor, the Burninator character from Homestar Runner's
Strong Bad Emails
animated Flash web cartoon series which started in 2001.
Trogdor!: The Board Game is a co-op board game that takes place in the land of Peasantry where players become the Keepers of Trogdor. Their goal is to use various action and item cards to help Trogdor work his way around a 25-tile board, and turn each countryside tile to its "burninated" side. However, the peasants aren't going to take Trogdor's assault lying down. They fight back by sending knights and archers after Trogdor to impede his progress.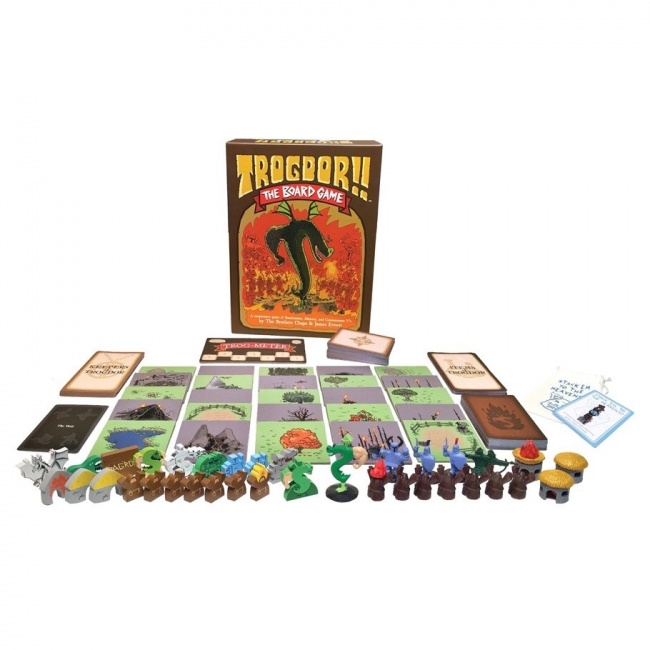 Players take their turns controlling Trogdor. On their turn, they can use action points to bestow action and item cards on Trogdor so he can more optimally burn obstacles, eat peasants, and flip tiles. The game continues until the players either win by flipping all of the countryside tiles to their 'burninated' side, or lose when Trogdor's health runs out before the tiles are all flipped.
Trogdor!: The Board Game is for one to six players, ages 14 and up, and plays in 45 minutes. It will retail for $60.00.
This game is designed by Matt and Mike Chapman with James Ernest, and developed by Mike Selinker and the Lone Shark Games team. James Ernest and Mike Selinker are award-winning game designers who have collaborated several times before on board game projects (see "Z-Man Takes Over 'Lords of Vegas'" and also, "'Unspeakable Words' Deluxe Edition".)