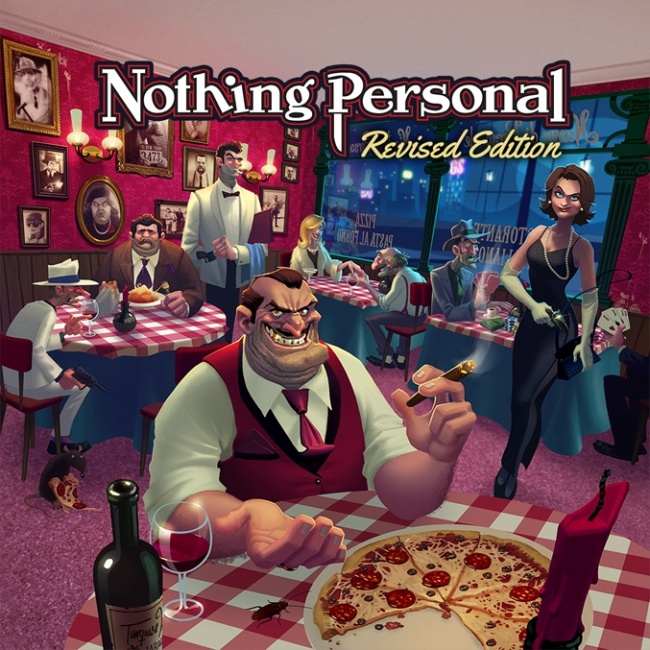 Starling Games will release
Nothing Personal: Revised Edition
, a mafia-themed board game, into retail stores this September.
In Nothing Personal: Revised Edition, players control one of five mafia families who are fighting for control over the city's organized crime rackets. Players' families work their way up through the underworld by gaining respect from the other crime families through influence, negotiation, blackmail, and bribery. As they gain respect, they attain positions and gangsters with special abilities to help their family win the game.
Nothing Personal: Revised Edition comes with one game board, five reference cards, one Vendetta card, one Victory card, 80 assorted $1, $5, and $10 bills, 150 Influence tokens, five Blackmail tokens, 54 Gangster cards, 94 Influence cards, 5 Gangster "Meepsters", four turn tokens, five re-roll tokens, 1 gold-toned Capo Ring, and two custom six-sided dice . This game is for two to five players, ages 14 and up, and plays in 60 minutes. Nothing Personal: Revised Edition will retail for $50.00.
Starling Games was also nominated for a 2019 Origins Award for their board game Everdell (see "Origins Award Nominees", and also, " Charming Critters Prosper in 'Everdell'").