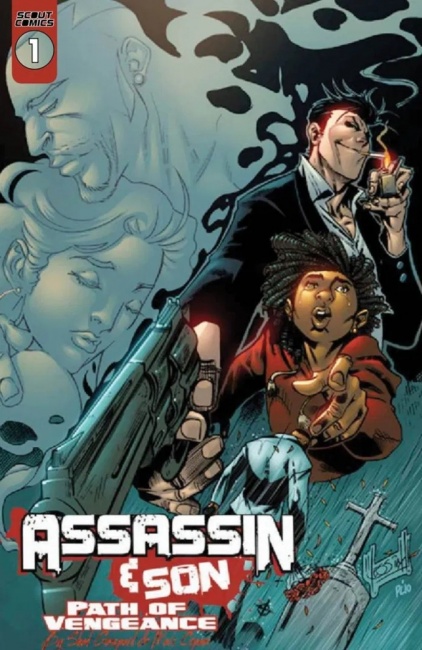 Scout Comics will launch a series written by former WWE stars Shad Gaspard and Marc Copani, featuring art by Eder Messiah (
Transfer
), under the company's Nonstop! Imprint in Spring 2020.
Gaspard and Copani were WWE stars in the mid-00s, and more recently on the independent circuit. Gaspard was half of the Cryme Tyme team, while Copani played the controversial character Muhammad Hassan. WWE removed the Hassan character in 2005 after a match with a terrorist angle aired in unfortunate proximity to the July 2005 London bombings.
Blackline Comics created an unsuccessful Kickstarter for
Assassin & Son
in 2011.
The story of
Assassin & Son
is set in a dark and gritty New York, featuring Donovan Braddock. Braddock is a member of The Horsemen, a team of covert assassins, but he wants out. When he tries to leave, his wife is murdered in front of him and his son. Now with nothing to live for, Braddock seeks revenge on the Horsemen, taking his son along on a journey into darkness and vengeance.
Scout Comics and Entertainment was relaunched in 2015; it was formerly Ardden Entertainment (see "
Ardden Re-Launches as Scout
").