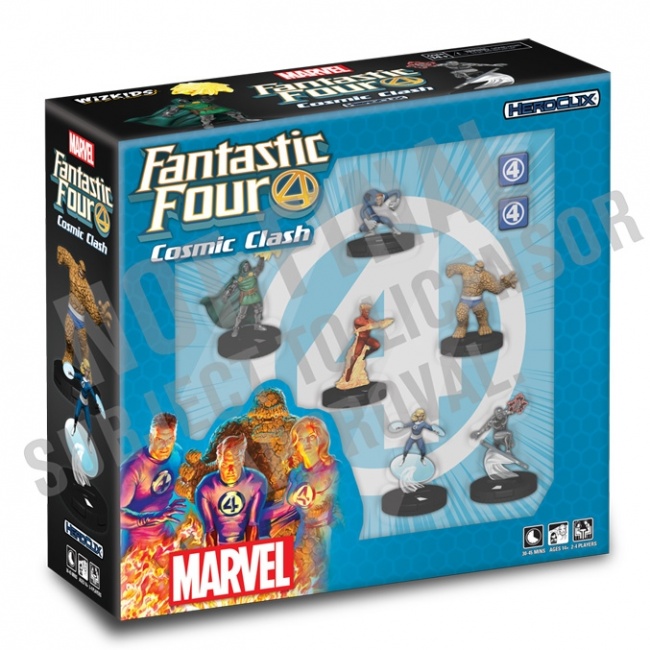 WizKids will release
Marvel: Fantastic Four Cosmic Clash
, a starter set for
Marvel HeroClix
shipping in January 2020.
The "First Family of Marvel," the Fantastic Four, battle the infamous Doctor Doom in WizKids' newest six-figure starter set. The starter set features new Clix for Mister Fantastic, Invisible Woman, Human Torch, The Thing, Silver Surfer, and Dr. Doom. Additionally, this set contains a special scenario and campaign along with dice that have the Fantastic Four logo on them, which are normally found only in a Dice & Token Packs. Full-color maps that feature Mister Fantastic's Lab and Doom's Castle are also included in the starter set.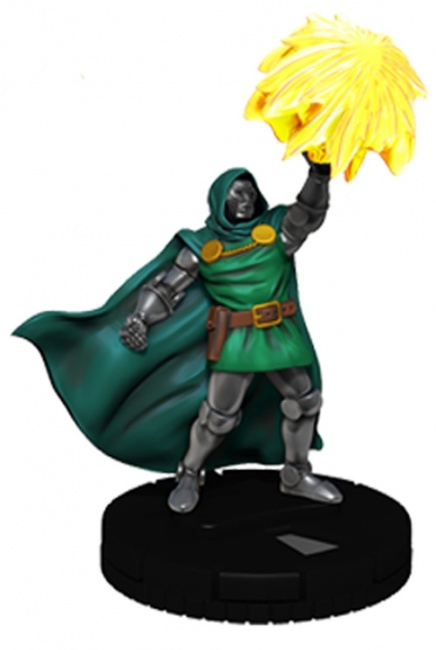 The box comes with 6 HeroClix figures, 6 HeroClix Character cards, 18 Object and Terrain tokens, 4 full-color maps, 2 six-sided dice with the Fantastic Four logo, a HeroClix Powers & Abilities card, a HeroClix core rulebook, and a scenario/campaign rulebook. The exact game components are subject to change.
Marvel: Fantastic Four Cosmic Clash,
which will retail for $34.99, is for one to four players, ages 14 and up, and plays in 30 to 40 minutes.
WizKids also has a
Captain America and The Avengers
set for Marvel HeroClix slated for February (see "
Wizkids Unveils 'Marvel Heroclix: Captain America and the Avengers'
").
Click Gallery below to see full-size images!