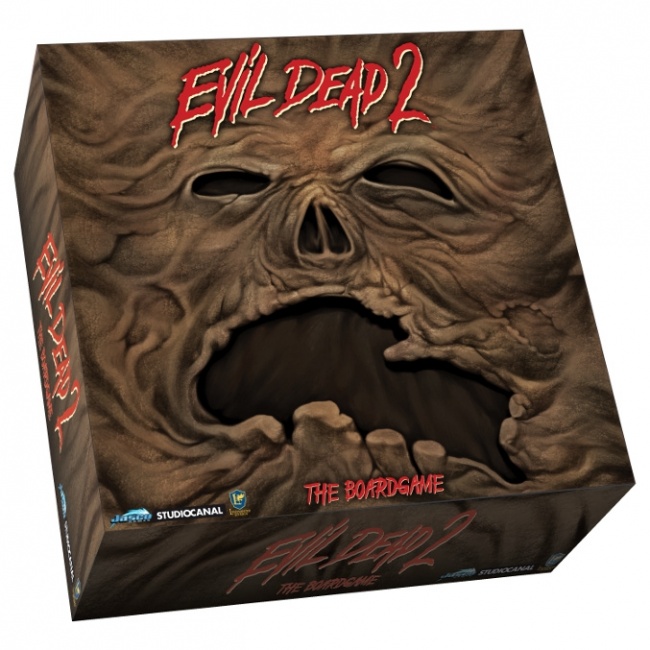 A confluence of events in which multiple companies left hanging by Space Goat Productions' failed Kickstarter for
Evil Dead 2 – The Official Board Game
came together with Jasco Games and Lynnvander Studios is finally bearing fruit, as Jasco prepares to ship games to the original Kickstarter backers, new Kickstarter backers, and the trade.  The plan to create a new game based on the movie was announced about a year ago (see "
Jasco Revives 'Evil Dead 2 – The Official Board Game'
"), and the new Kickstarter for the game was successfully funded last week.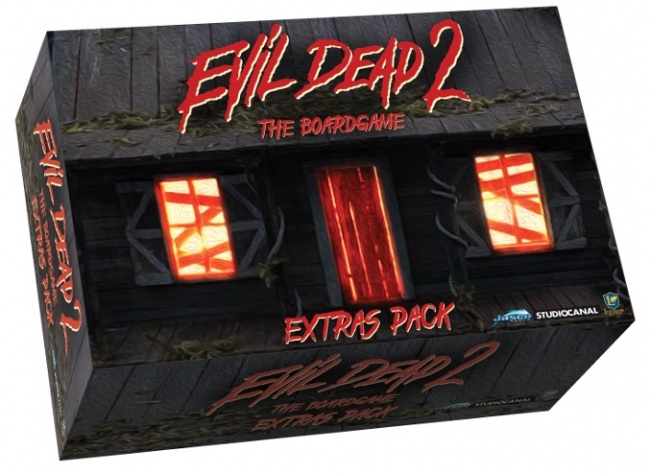 The game, under the Jasco title
Evil Dead 2: The Board Game,
will ship to trade in Summer 2020, after fulfillment to Kickstarter backers in April.  Designed by Lynnvander Studios (
Terminator Genysis, Naruto, Buffy the Vampire Slayer
, more), the new game uses a fully cooperative game system allowing players to either play as a team to close the portal before evil is unleashed upon the world or to betray the team for the side of evil.
Game components include 1 board, 6 player boards, rulebook, 47 cards in 4 decks, 3 cursed dice, 47 unpainted miniatures, and 89 tokens.  MSRP will be $80.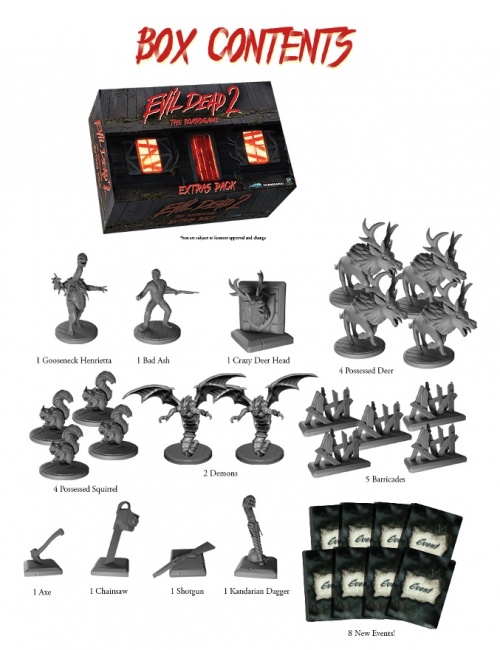 The Evil Dead 2: The Board Game Extras Pack
will ship to trade at the same time as the base game.  It includes 22 models and the rules to play them.  Molds for these models were created for Space Goat and held by the manufacturer due to unpaid bills.  They were used to produce the models for the
Extras Pack
, and Lynnvander created rules for their use in play with the new game.  MSRP is expected to be $40-$50.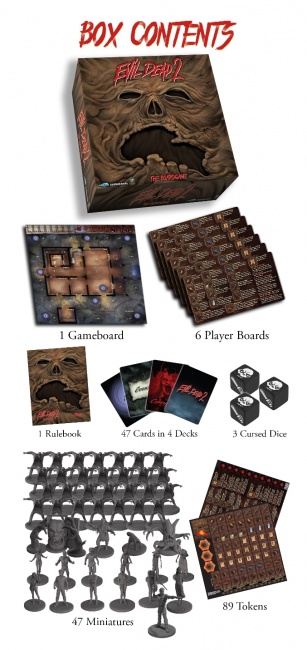 Both SKUs will be shipped free to backers of the failed Space Goat Kickstarter, including retailers, who pay shipping costs.  All backers were contacted as Creative Licensing, the licensor for
Evil Dead 2
, had access to the Space Goat BackerKit account.
Response from the backers of the Space Goat Kickstarter has been "overwhelmingly positive," Jasco Director of Business Development Kai Nesbitt told ICv2.  Including backers who paid for the game after the initial campaign (which had 6,143 backers), there were over 8,000 backers of the Space Goat
Evil Dead 2
game who are eligible to receive the free items from Jasco.
Jasco will also ship the game to backers of its own Kickstarter, which raised $203,980 from 2,661 backers.
Lynnvander also provided the design for a game based on the related Army of Darkness Property (part of a separate licensing stream) for Dynamite Entertainment, which is due to ship soon (see "
Dynamite to Produce 'Army of Darkness: The Board Game'
").
Click Gallery below for full-size images!