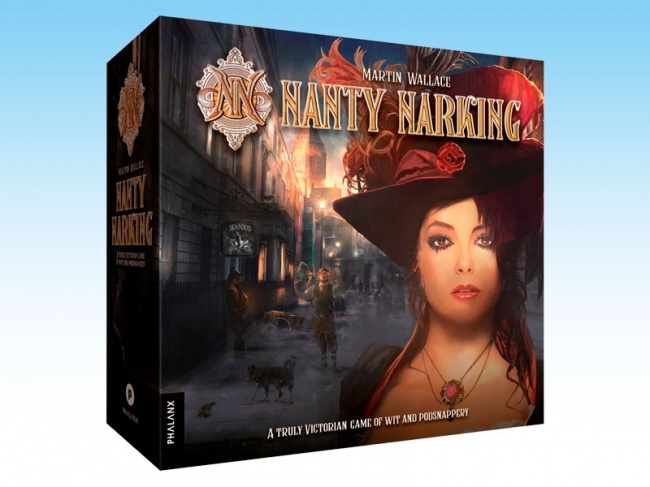 Phalanx Games will release
Nanty Narking
, a Victorian era board game by noted British designer Martin Wallace, into North American distribution in November through Ares Games.
Nanty Narking, based on Martin Wallace's previous game Discworld: Ankh-Morpok, is a game of nefarious subterfuge and intrigue set Victorian London (see "Details on Mayfair's 'Discworld Board Game'"). The theme of the game dives deep into the world of Charles Dickens's and Sir Arthur Conan Doyle's literature, where all locations, events, and characters are tied to their collective lore about the city. Players can assume the roles of characters like Sherlock Holmes, Professor Moriarty, Fagin, and Ebenezer Scrooge as they skulk about London fulfilling hidden objectives.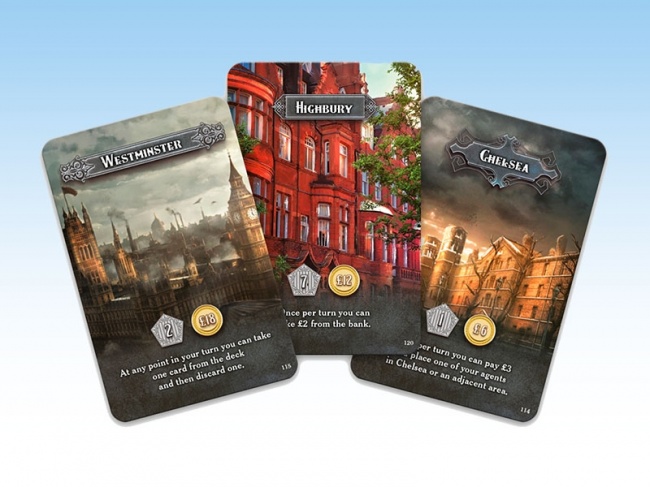 The game begins with each player drawing a personality card that has secret win conditions. Then players put their follower and building cards on a map of London, and proceed to complete their route to victory by performing actions on the cards. The goal of the game is to control the board state, by placing agent and building pieces on the map, and complete the win condition specific to your secret personality. For example, a player with the Professor Moriarty personality card can win the game if they starts a turn with a specific number of agent pieces in 11 areas of the map in a two-player game.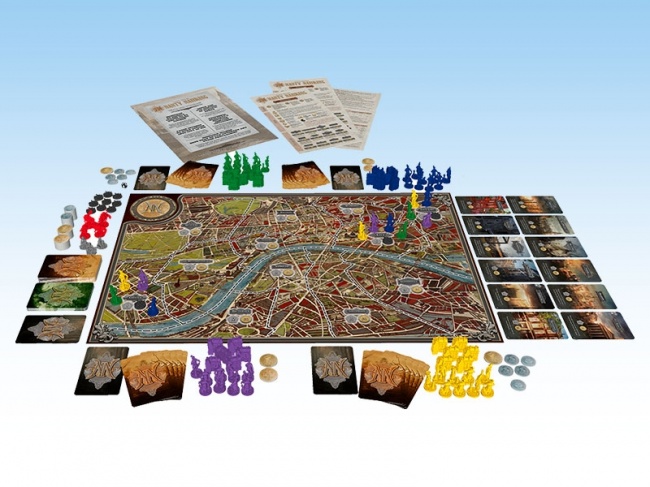 The game box comes with 91 detailed plastic miniatures, 132 cards, 50 cardboard counters, 4 player aid charts, a twelve-sided die, a double-sided cardboard game board, and a rulebook.
Nanty Narking
is for two to four players, ages 14 and up, and plays in 60 minutes plus. It will retail for $99.95.