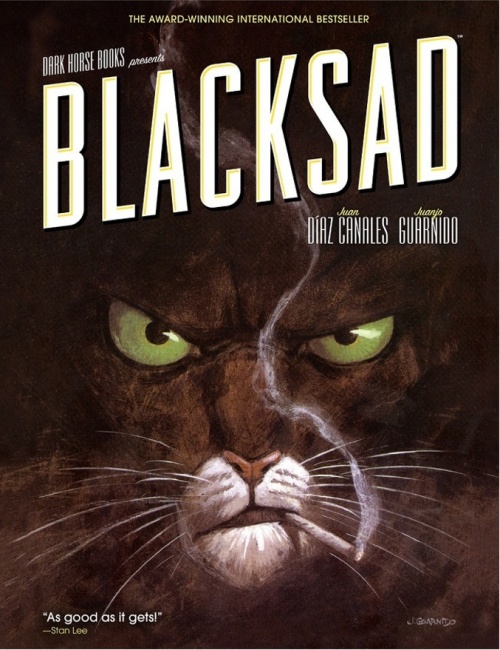 Blacksad
, the hardboiled noir graphic novels by Juan Diaz Canales and Juanjo Guarnido (published by Dark Horse Comics in the U.S.), is getting a new round of activity over the next year, with the release of a videogame based on the property and a new Dark Horse collection.
Pendulo Studios and Microids will release
Blacksad, Under the Skin
, an investigative narrative videogame for Nintendo Switch, PlayStation 4, Xbox One, PC, and Mac, in five languages on November 9. The game won the "Best Adventure/Action Game" award at Gamescom in August.
Dark Horse will publish
Blacksad: The Complete Stories
, a 280-page trade paperback collection of five Blacksad cases, July 1, 2020. The volume includes some material not previously published in English along with stories released in three Dark Horse volumes released between 2010 and 2014. Those volumes were award-winners, and hit the book channel bestseller charts (see "
November 2014 BookScan – Top 20 Graphic Novels
"). MSRP will be $29.99.
Diaz Canales and Guarnido will appear and sign at the Dark Horse booth at New York Comic Con next week.