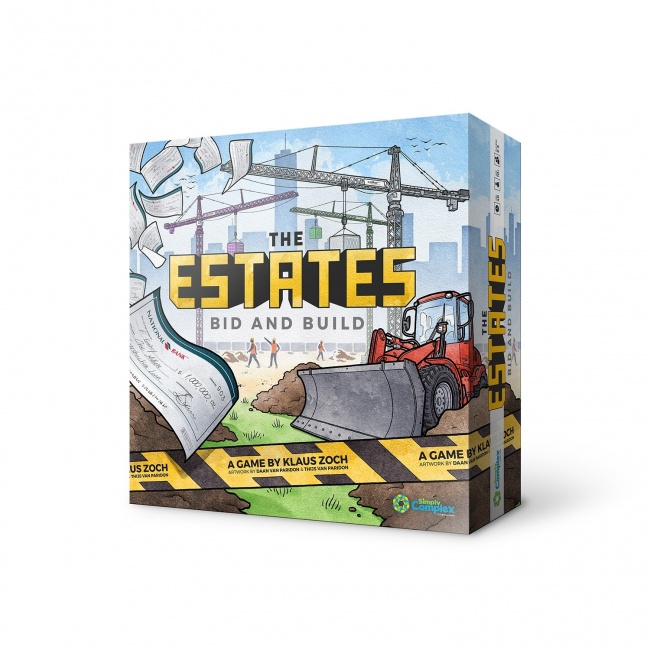 Capstone Games revealed
The Estates
, an urban development board game, for release in October.
The Estates' zoning map has been approved by the City Council for urban development, and the maneuvering begins. Players assume the roles investors looking to make money off of developing new buildings. They bid on different building pieces and place them in The Estates to complete rows and score points. However, if rows of buildings remain incomplete, a player can score negative points for that development. The objective of the game is for players to score the most points they can by controlling rows of buildings, and finish the game with the top score.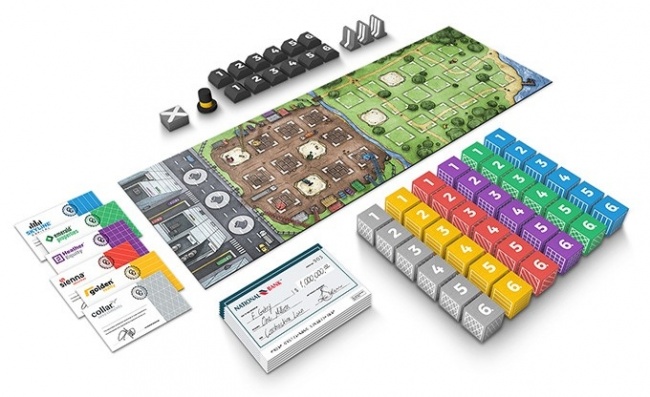 The Estates
is for two to five players, ages 10 and up, and plays in 40 minutes. It will retail for $39.99.
Capstone Games also announced Cooper's Island for trade. (see "Capstone Games Unveils 'Cooper Island' For Trade").