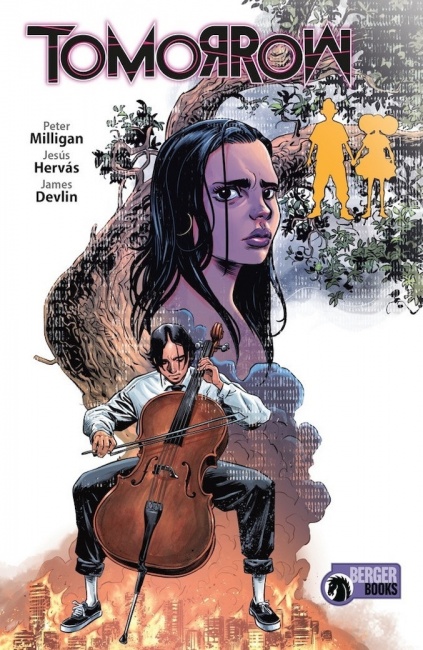 Berger Books, the Dark Horse Comics imprint helmed by former Vertigo executive editor Karen Berger, had two new projects to announce during NYCC, and both were by writer Peter Milligan.
The new project is Tomorrow, a five-issue series by Milligan, artist Jesús Hervas, and colorist James Devlin. The story takes place after a Russian computer virus kills most of the adults, leaving the U.S. in chaos. Musical prodigy Oscar Fuentes is in New York when the apocalyptic event occurs, and his twin sister Cira is on the other side of the country. Oscar, who is on the spectrum, must make his way to her across a devastated country riven by gangs. The first issue is scheduled for February 26, 2020.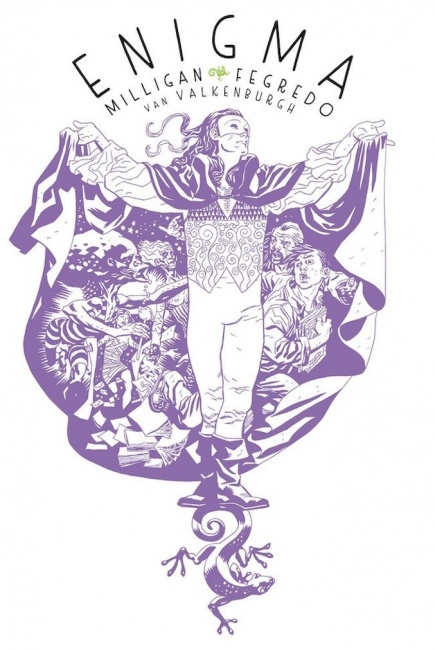 The other project, announced at the Berger Books NYCC panel,is a new deluxe hardcover edition of Milligan and Duncan Fegredo's
Enigma,
colored by Sherilyn Van Valkenburgh.
Enigma
was originally published by Vertigo as an eight-issue series in 1993 and then collected as a trade paperback in 1995. The story follows Michael Smith, who lives an unremarkable life until a superhero from his childhood turns up in real life, and he goes on a quest to figure out how that could happen. It's a thought-provoking story that folds in themes of sexuality and identity, and many regard it as a modern classic. The new edition will include development art and a new cover by Fegredo, and it will go on sale in Fall 2020.