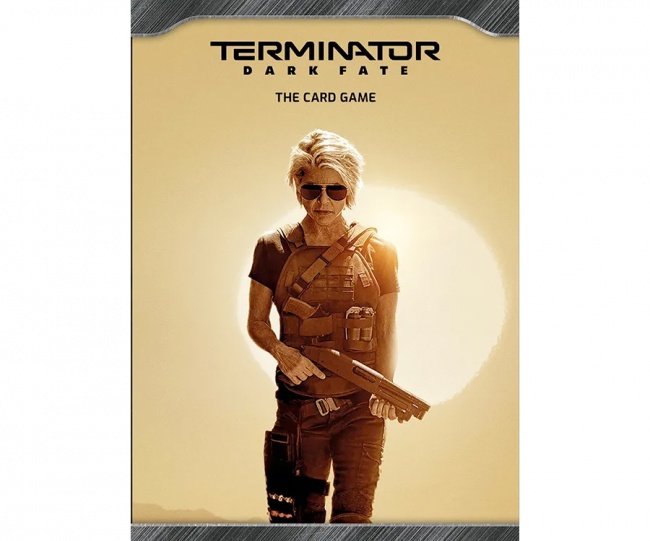 River Horse has announced that
Terminator: Dark Fate, The Card Game
will release on December 31st.
Basded on the up-coming film (see "'Terminator: Dark Fate' Trailer and Poster"), Terminator: Dark Fate, The Card Game is a fully cooperative deck-building style card game set in the era after "Judgement Day." In the game, the players are trying to outwit and out-survive the Rev-9, which is mercilessly hunting them down. They must scavenge for weapons and other resources that will allow them to avoid the Terminator until they find a way to defeat it. From time to time, the Rev-9 will attack, forcing the players to flee or fight, but doing battle can inflict damage to their decks.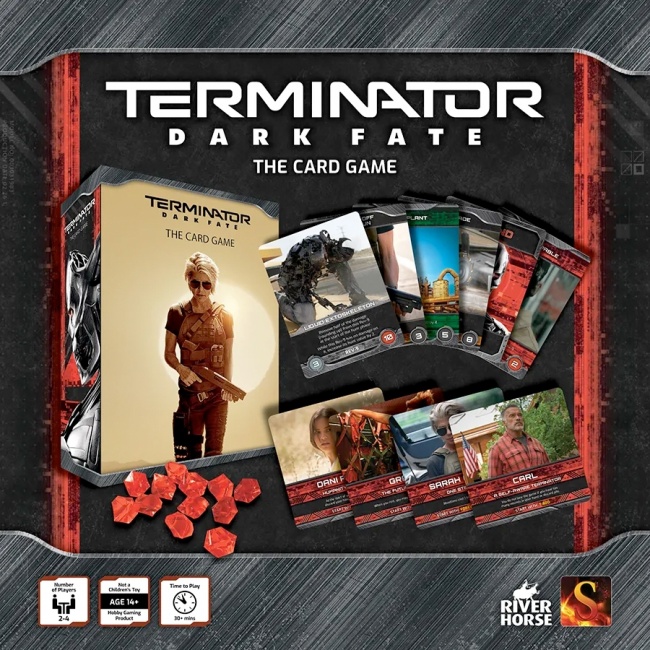 Terminator: Dark Fate, The Card Game
will include 220 cards and 20 tokens. It is intended for 2 to 4 players, ages 14 and up, and takes about half an hour to play. MSRP is $24.99.