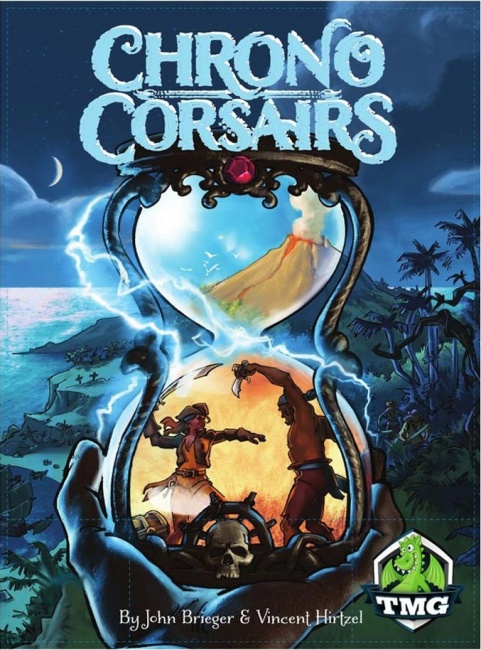 Tasty Minstrel Games will release
Chrono Corsairs
, a pirate board game, into retail for Q4.
A strange storm has wrecked pirate ships in a mysterious harbor on an island caught in a time rift. Players need to help move their crew across the island to collect treasures as the storm's intensity increases throughout the game. As the game goes on, new scoring opportunities are unlocked until the storm finally breaks and the game ends. The pirates with the most treasure win the game.
Chrono Corsairs is for two to five players, ages 14 and up, and plays in 60 to 45 minutes. It will retail for $59.99.
Tasty Minstrel also announced Dawn of Mankind (see "Tasty Minstrel Games Will Release 'Dawn of Mankind' For Trade ").