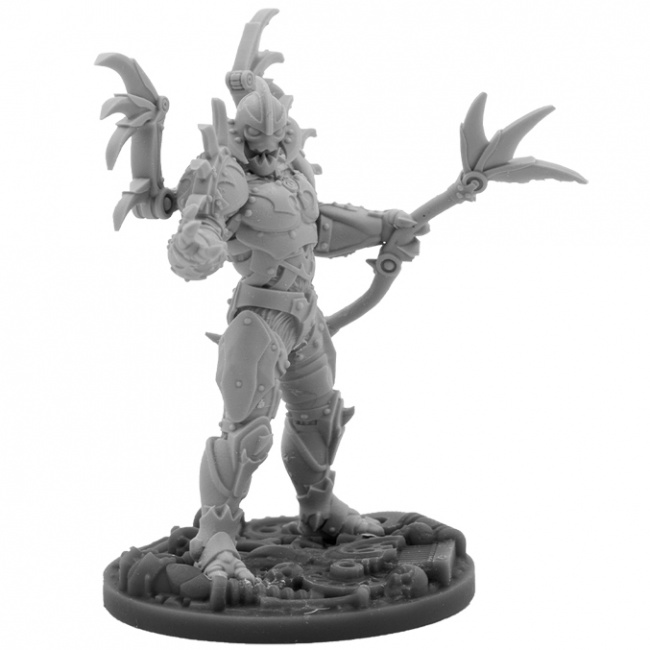 Gale Force Nine will release new
Dungeons & Dragons Eberron Collector Series
miniatures, an
Eberron Map Set
, and an
Eberron Screen
, to complement the
D&D Eberron
book, for retail stores in December. Also, they will release
D&D Creature & NPC Cards
and
D&D Epic Monster Cards
into trade in November.
Lord of Blades. It comes with a single, unpainted miniature of the Lord of Blades. It retails for $20.00.
Warforged. This set of three miniatures features a cleric, a fighter, and a monk. The miniatures come unpainted and the set will retail at $30.00.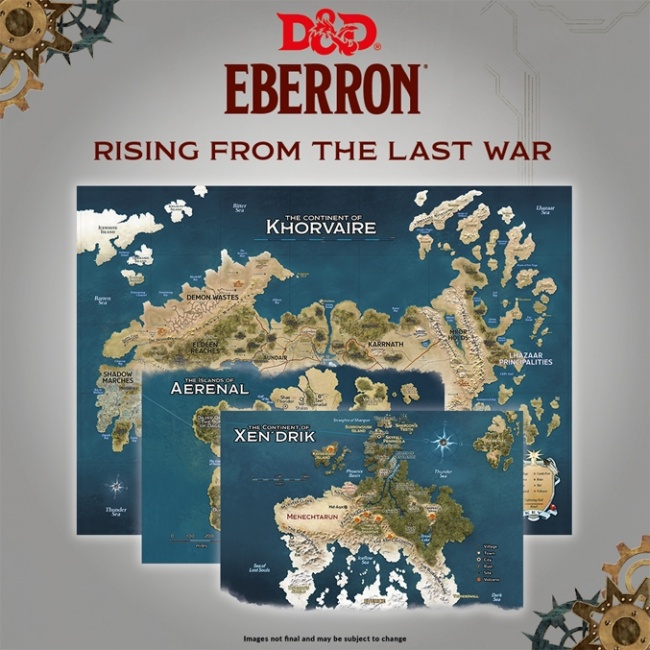 Eberron Map Set
. The Map Set comes with three overscale maps of the nations of Khorvaire designed for tabletop use. The MSRP on this product is $40.00.
Eberron Screen. This new Dungeon Master Screen is a quick reference guide for adventuring in Khorvaire. It features the Dragon Marks and their houses, Deities of Eberron, Good and Services, and a list of Common Names. It will retail for $15.00.
D&D Creature & NPC Cards. This product contains 182 laminated double-sided cards featuring a complete list of creatures and NPCs from the Monster's Manual and Volo's Guide to Monsters. The front side of the card shows artwork depicting the character and the back has game statistics. These cards combine well with monsters 0 to 6 challenge rating to start an adventure. MSRP will be $20.00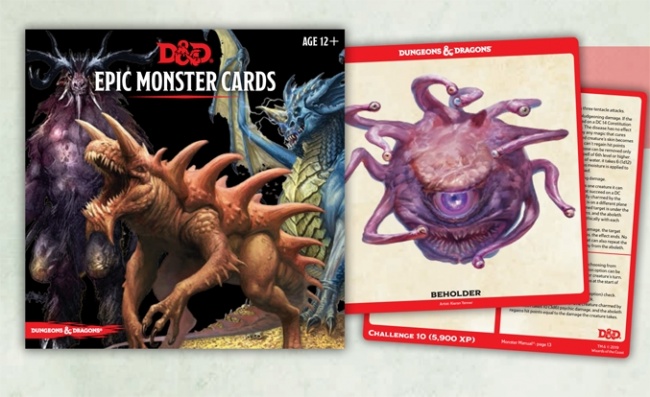 D&D Epic Monster Cards
. It has 77 oversized, double-sided laminated cards showcasing 17 or higher challenge rating monsters from
Monster's Manual, Volo's Guide to Monsters,
and
Mordekaninen
books. The game statistics on the back side of the cards are the perfect reference tool for Dungeon Masters. It will retail for $30.00.
These are the last two card decks to complete the series, and when combined with the other cards sets released by Gale Force Nine, players have every monster card from the Monsters Manual, Volo's Guide to Monsters, and Mordekaninen books.
Gale Force Nine also recently released a Dungeons & Dragons Baldur's Gate: Descent into Avernus products in September (see "Gale Force Nine Reveals Minis, Screen for 'Baldur's Gate Descent into Avernus'").
See Gallery below for full-size images!