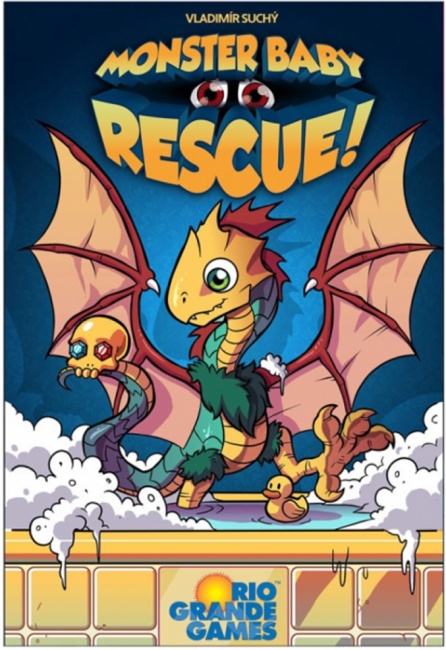 Rio Grande Games will release
Monster Baby Rescue!
, a board game designed by Vladimir Suchy, for retail in late November.
In Monster Baby Rescue!, players tend to monster babies who wandered into this world from "fantastic world". Players choose a Dragon, Mandrigora, Ork, Basilisk, or Kerberos, and care for it using tiles that represent various actions or items. For example, there are grooming tiles, playground tiles, and even magician veterinarian tiles each with different a "time cost". Players build up points for the bonuses on tiles, and the player with the monster that has received the best care wins the game.
This game is for three to five players, ages 8 and up, and plays in 30 minutes. Monster Baby Rescue! will retail for $44.95.
Rio Grande Games also announced The Way of the Bear for November (see "Gain the Favor of the Bear Clans In 'The Way of the Bear'").