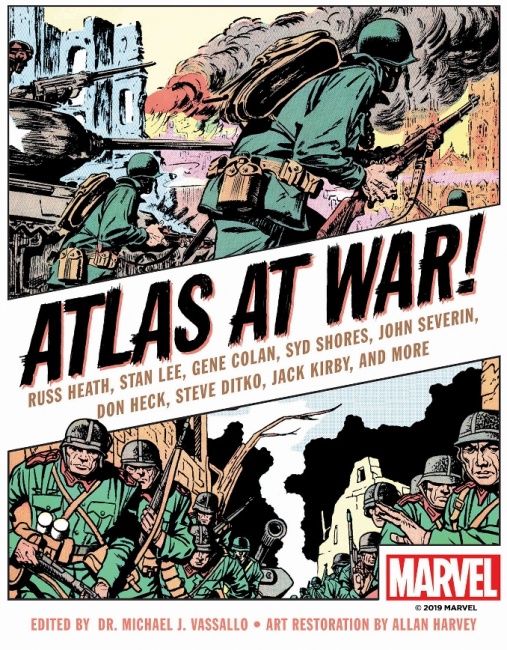 In collaboration with Marvel Comics, Dead Reckoning will release
Atlas at War!,
a collection of 50 war stories originally published by Atlas Comics (which eventually became Marvel) in the 1950s. The stories, by 20 different artists including Russ Heath, John Severin, Bernie Krigstein, Joe Maneely, Jerry Robinson, Steve Ditko, and Jack Kirby, were selected by comics historian Dr. Michael J. Vassallo and restored by Allan Harvey.
The process Harvey uses restores the art by taking a high-resolution scan of the printed page and stripping out the color information. He then manually darkens the linework and black areas, removing deterioration, dust and dirt and any problems introduced on the original printing press. The color information is then re-introduced and refined to produce an original from which the new edition can be printed.
The hardcover volume will be released on June 17, 2020 at $65 MSRP.
Click Gallery below for a preview of one restored story!