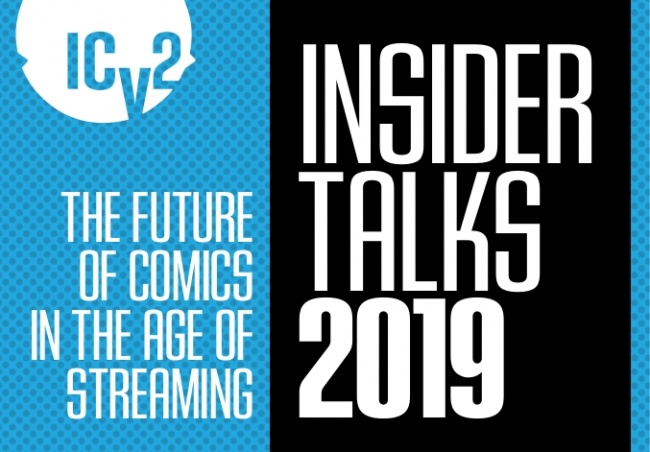 Although ICv2 CEO Milton Griepp shared a number of insights on the comics and graphic novel market in his presentation of the ICv2 White Paper at the ICv2 Insider Talks in New York last year, two big takeaways on the market were the biggest shockers (see the ICv2 Pro article "
ICv2 White Paper – Comics and Graphic Novels Video and Slide Deck
").
First, kids graphic novels are passing superhero graphic novels in dollar volume in 2019 in all channels combined. This is the culmination of multi-year trends in both content categories. Kids graphic novels have been booming, driven especially by Dav Pilkey's
Dog Man
volumes and the Raina Telgemeier works, both from Scholastic's Graphix imprint; and superhero graphic novel sales have been stagnating, reflecting the lackluster sales of the periodicals published over the last few years and now hitting collection status.
And second, in a related trend, the book channel, which includes book chains, mass merchants, online retailers such as Amazon, and independent bookstores, will be a larger retail channel for comics and graphic novels than comic stores in 2019. Graphic novel sales have been larger in the book channel than in comic stores for nearly two decades; but now, book channel sales of graphic novels are larger than the sales of comics and graphic novels combined in comic stores. This is also the result of multi-year trends, with sales in the comic store channel down over the past five years (although 2015 and 2016 were good years in the midst of that run), as sales in the book channel have grown dramatically over the same period.
Of course, content is king, and some big hits in the superhero category, which would drive sales upward in comic stores, could reverse both trends. But there aren't any hits of that scale on the horizon, and if the current trends are sustained, we'll see publishers increasingly orienting their investment toward titles that will sell better in the book channel.
The overall medium is growing (see "
Comics and Graphic Novel Sales Hit New High in 2018
"), and the growth in kids titles is leading toward an even bigger future. But the shape of that growth is changing the market dramatically, with more change coming.