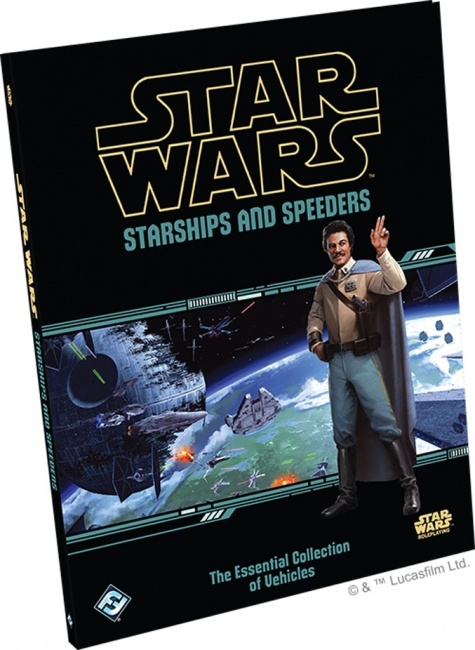 Fantasy Flight Games will release
Starships and Speeders
, for the
Star Wars Roleplaying
game, into trade in Q1 2020.
This new sourcebook covers 130 different vehicles compiled from all three of the Star Wars Roleplaying game lines, and is compatible with Edge of the Empire, Age of Rebellion, and Force and Destiny. The first section of Starships and Speeders takes a look at planetary-bound vehicles such as landspeeders, speeder bikes, and sand barges. It also covers some submersible vehicles and other planetary-bound craft.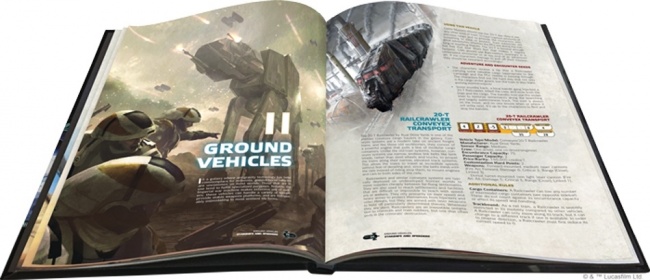 The next two sections of
Starships and Speeders
is devoted to starfighters, transports, freighters, and shuttles. Most of these specialized craft can be manned by a single pilot and minimal crew, and used to in combat if outfitted properly. Also, two sections of the book detail cruisers, frigates, battleships, and stations, the larger spacecraft in the
Star Wars Universe
. These sections cover most of the ships that require a significant-sized crew to operate, and can be used as spacecraft carriers. Additionally,
Starships and Speeders
has a variety of legendary
Star Wars
ships sprinkled throughout the sections of the book, such as the
Millennium Falcon
and
Slave I
.
Starships and Speeders will retail for $39.95.
Fantasy Flight Games recently announced Star Wars Legion: Crashed Escape Pod for Q1 (see "'Star Wars Legion: Crashed Escape Pod' To Land In Retail Stores").