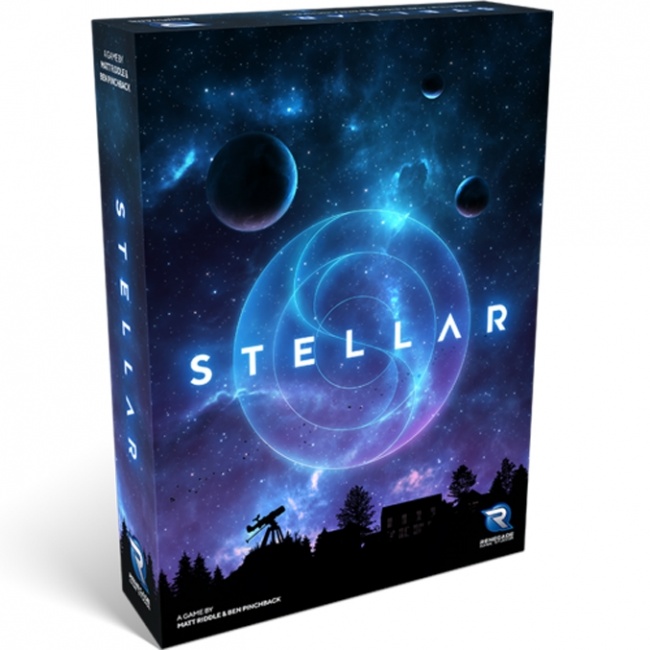 Renegade Game Studios will release
Stellar
, a card game designed by Matt Riddle and Ben Pinchback, into trade in Q1 of 2020.
In Stellar, players are stargazers attempting to calibrate their telescopes so that they can see different celestial bodies in space. As the game progresses over the course of 11 rounds, players build up a night sky tableau. The player with the most points at the end of the game wins.
The game box comes with 24 Telescope cards, 60 Celestial Object cards, 5 Number cards, 2 Reference cards, a scorepad, and a rulebook. Stellar is for two players, ages 8 and up, and plays in 30 minutes. It will retail for $20.00.
Renegade Game Studios also recently announced The Fox in The Forest Duet for Q1 2020 (see "Run Through the Woods With 'The Fox in the Forest Duet'").