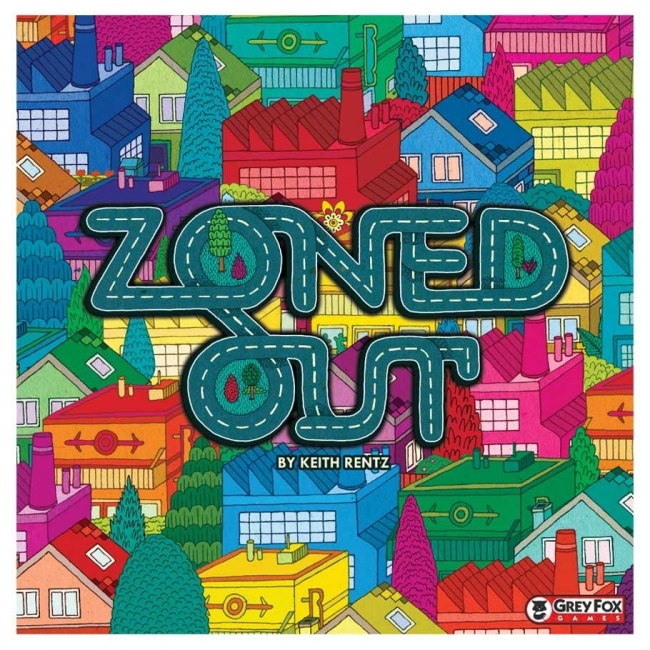 Grey Fox Games will release
Zoned Out
, a city building game, into trade on February 2020.
Zoned Out is a board game where players build a thriving city from the ground up. They need to develop the right combination of zoning to build skyscrapers in the downtown area, and earn the most points to win the game.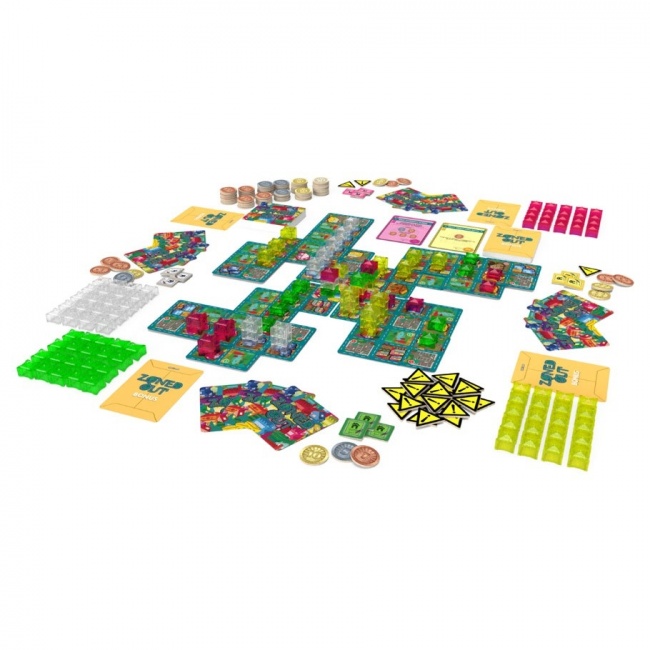 The game box comes with 64 square cards, 180 building pieces, 4 City Planner pawns, 18 Secret Objective cards, over 110 Deed, Redraw, and Victory point tokens, and a rulebook. Zoned Out is for up to four players, ages 10 and up, and plays in 30 to 60 minutes. It will retail for $39.99.
Grey Fox Games also has Tsukuyumi on its 2020 slate (see " Fight for World Domination in 'Tsukuyumi'").