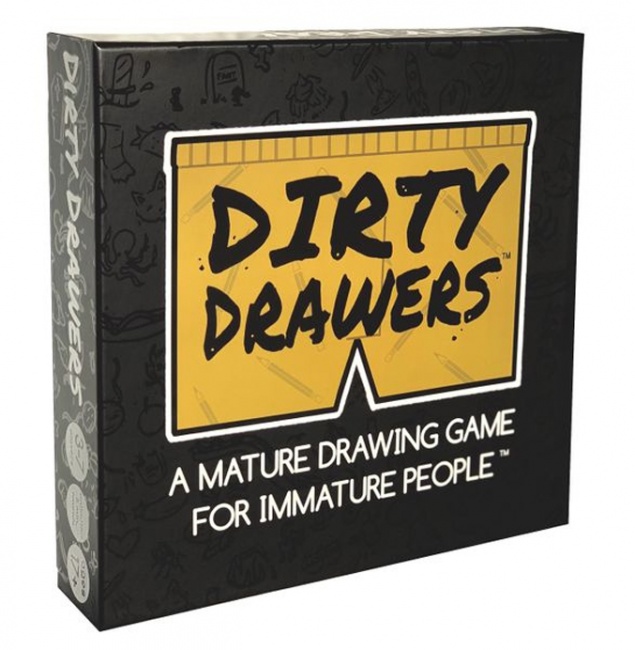 Hit Point Sales will release
Dirty Drawers
, a party game, on February 28, 2020.
In Dirty Drawers, players use their artistic skills to create visual renditions of various dirty scenarios dictated by cards and dice. Each player will describe or tell a story about their drawing to a Judge, who will cast the vote on who claims victory.
The game box comes with 6 dry-erase boards and 169 cards that combine to create scenarios. It is for two to seven players, ages 17 and up, and rounds play in five minutes. Dirty Drawers will retail for $34.99.
Hit Point Sales also will release Mokuru Card Game in December (see "Hit Point Sales Reveals 'Mokuru Card Game'").