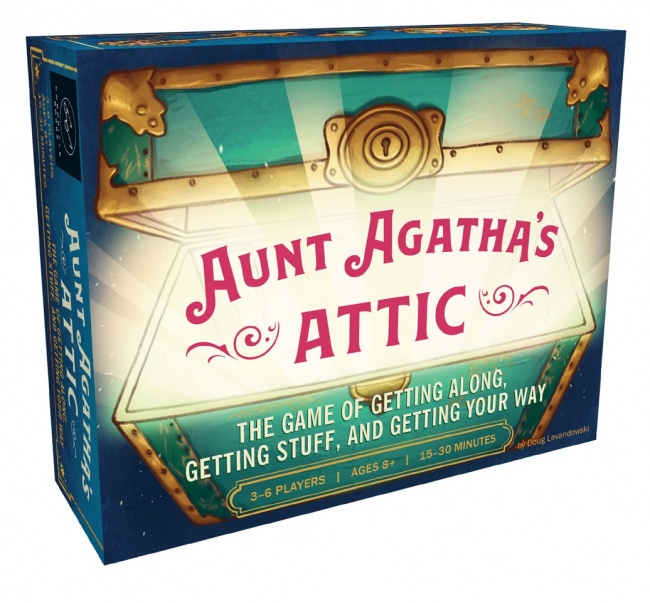 Chronicle Books revealed
Aunt Agatha's Attic
, a party game by Doug Levandowski, for release in May of 2020.
In Aunt Agatha's Attic, players are allowed to pick from the treasures of beloved Aunt Agatha as long as they can work together. In each round, players simultaneously trade treasures and selfless hugs in an effort to collect complete sets of items. The game mechanics revolve around a Go Fish–style negotiation and bartering.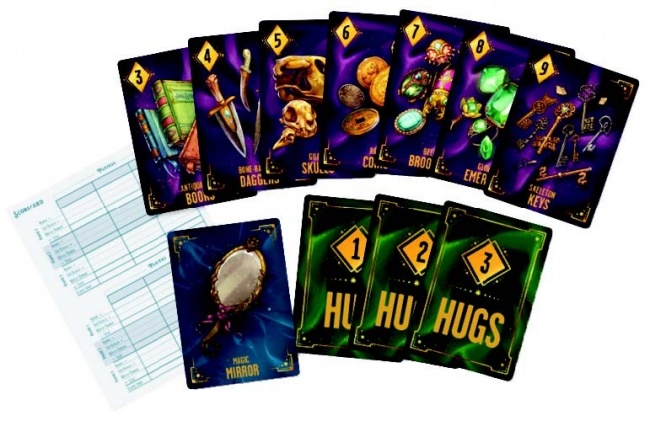 The game box contains 62 playing cards, notepad, scorecard, instruction sheet, and sand timer.
Aunt Agatha's Attic
is for three to six players, and will retail for $16.95.