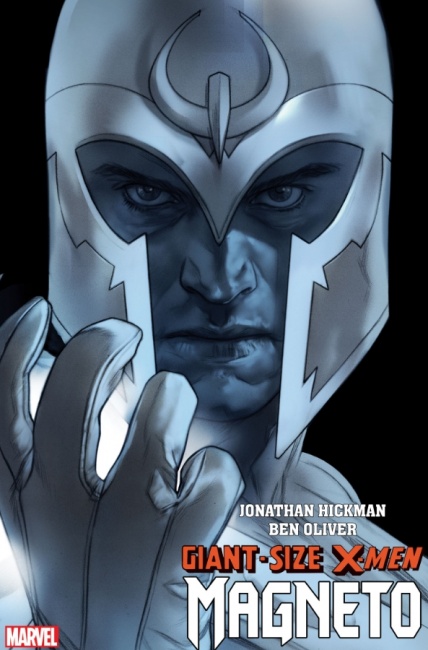 Marvel Comics will release
Giant-Size X-Men: Magneto
in March. Jonathan Hickman takes on the Master of Magnetism with artist Ben Oliver (
Ultimate X-Men
).
Magneto
is the second of a five issue one-shot series pairing Hickman with different artists as they tackle various members of the X-Men family.
Magneto has always been an unrelenting champion for muntantkind. Once again finding himself as the leader of a mutant nation, he has the X-Men by his side this time. Magneto now finds himself a mutant ambassador and determined to make the new dream of Krakoa prosper, even that means making dealings with humanity.
Giant-Size X-Men: Magneto
follows the release of
Giant-Size X-Men: Jean Grey & Emma Frost
in February (see "
'Giant-Size X-Men' Returns
").