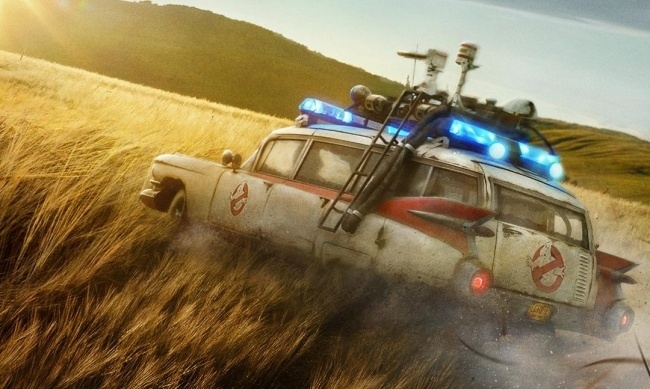 Sony Pictures released a brand new trailer for
Ghostbusters: Afterlife
which is set to arrive in theaters on July 10, 2020. Last week, Sony dropped a poster for the movie alongside a further plot synopsis (see "
Sony Pictures Unveils 'Ghostbusters: Afterlife' Poster
").
The new trailer offers a few new details about the movie. The Ghostbusters have taken on a much younger look as the movie follows two kids that move to the small town of Summerville to live at a "creepy, old farmhouse that their grandfather left them". Summerville, which happens to be the home of the Shandor Mining company, is periodically experiencing earthquakes for some unknown reason. Soon, Phoebe (McKenna Grace) discovers her grandfather's legacy underneath the floorboards of the house, and Finn Wolfhard's character finds a rusted Ecto-1 sitting dormant in a farmhouse. Soon, the kids are off chasing down the ghosts that haunt the town, and unraveling the mystery of the supernatural earthquakes.
Click below to see the new trailer!