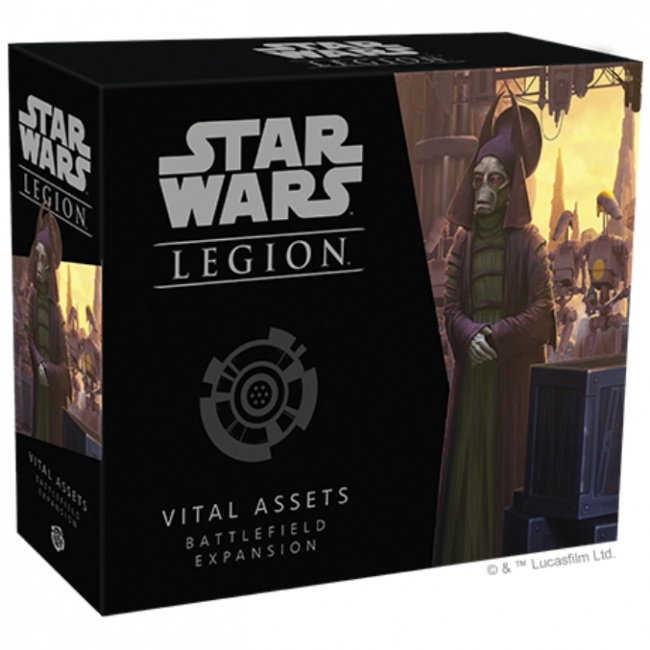 Fantasy Flight Games will release the
Vital Assets Battlefield Expansion
for
Star War Legions
in Q1 2020.
Vital Assets is an expansion pack centered around creating thematic battlefields. It features 16 unpainted objective miniatures, including 2 hostages, 6 bombs, 6 crates, and repulsor pallets. The miniatures can be used to replace existing objective tokens or as added terrain details for Star War Legion battlefields. The expansion also includes 9 new battle cards for additional objectives, deployments, and conditions.
Star Wars Legion: Vital Assets Battlefield Expansion will retail for $34.95.
The Star Wars Legions: Crashed Escape Pod will release in Q1 2020 as well (see "'Star Wars Legion: Crashed Escape Pod' to Land in Retail Stores").
Click Gallery below for full-size images!