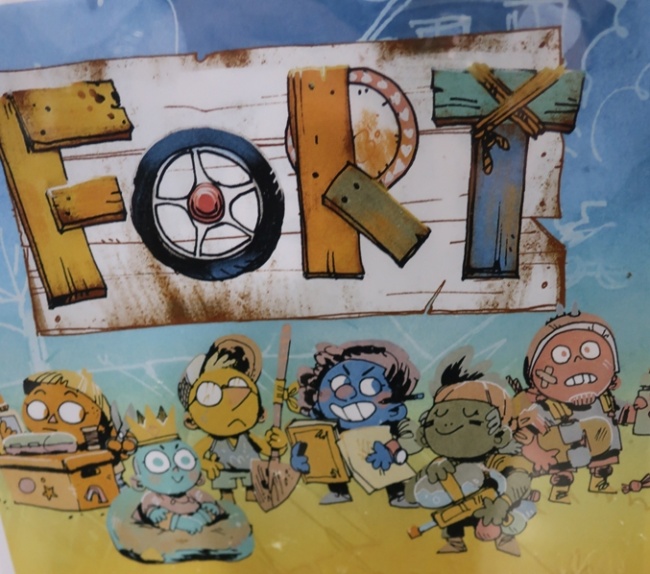 Leder Games previewed the newest game
Fort
, a deck-building-style board game for ICv2.
In Fort, players take on the roles of kids hanging out in a cul-de-sac playing yard games. The goal of this game is to collect resources, and build the coolest makeshift fort in the neighborhood. The resources in the game are pizza and toys, which can be used to upgrade the fort in an effort to attract the most popular group of friends and win the game.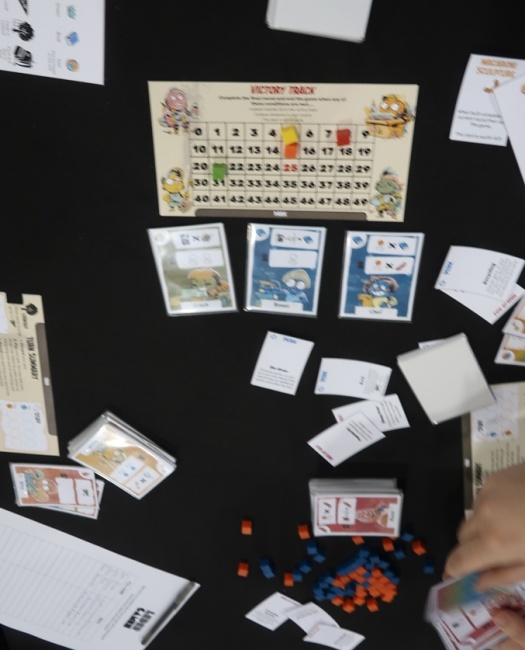 The box contents is projected to feature 60‑plus cards, four player boards, and screen-printed wooden resource components (plastic components were used in the prototype). Although few release details were firm, the price point of the game is targeted at around $30.00.
Leder Games won the 2019 Origins Award for Game of the Year for Root (see "Origins Awards 2019 Winners").