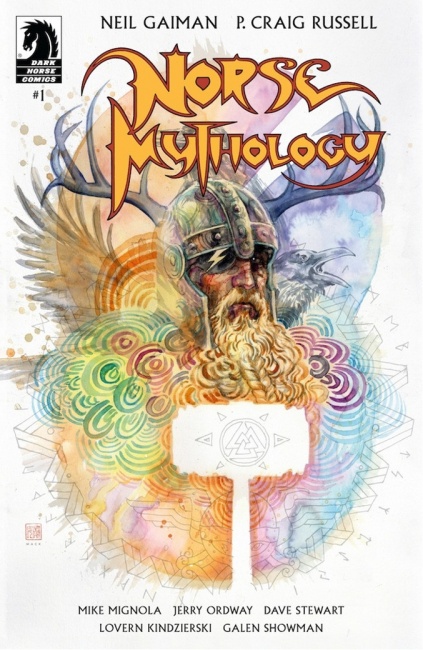 Dark Horse Comics will launch an 18-issue comic series adapting Neil Gaiman's
Norse Mythology
on May 27, 2020. The adaptation in the first issue is by Gaiman and artist P. Craig Russell. Dave Stewart and Lovern Kindzierski will contribute colors, and Galen Showman letters.
Russel and Kindzierski will provide cover art for the series, with David Mack on variant covers.
Other artists on the series will include Mike Mignola and Jerry Ordway, along with "a mix of major interior artists," according to the announcement.