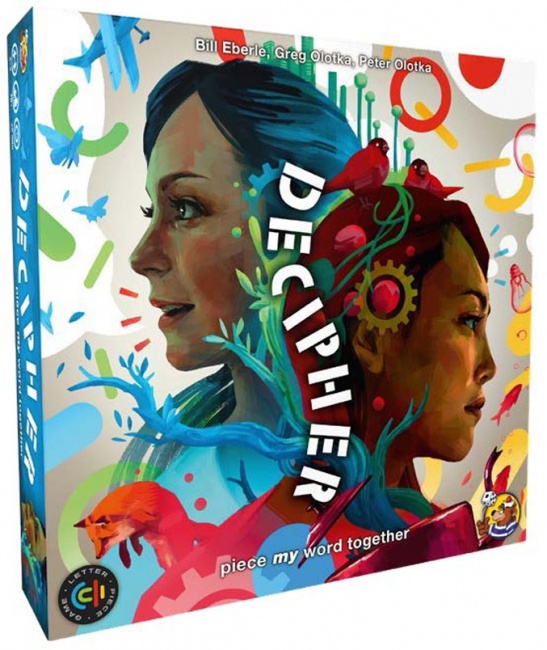 Asmodee USA has revealed
Decipher
, a word game by HeidelBAR Games, for release into U.S. trade in January 2020.
Decipher is a unique word game where players literally use different-shaped pieces to build the letters of words for other players to guess. This "letter factory" game comes with 3D letter pieces, and features smooth game play. It is a word deduction game aimed at a wide target audience, and has easy-to-learn rules.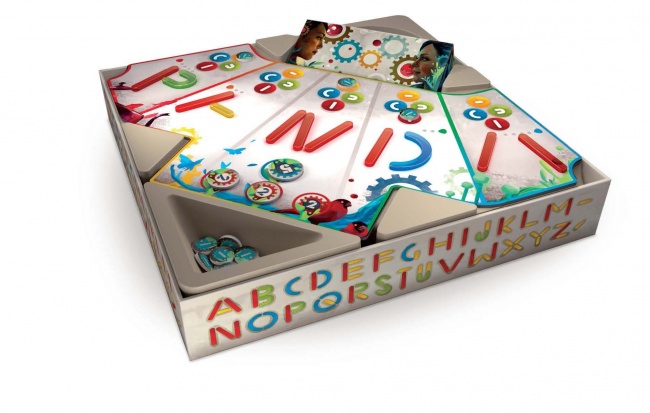 The game box contains 48 letter pieces in 4 different colors, 140-plus tokens, a play-in-box-insert, a secret word rack, a double-sided decipher board, a scoresheet pad, a pencil and a rulebook. This game is for two to four players, ages 10 and up, plays in 30 minutes, and will retail for $29.99.
Asmodee USA will also release Staka in January 2020 (see "Stack and Win with 'Staka'").