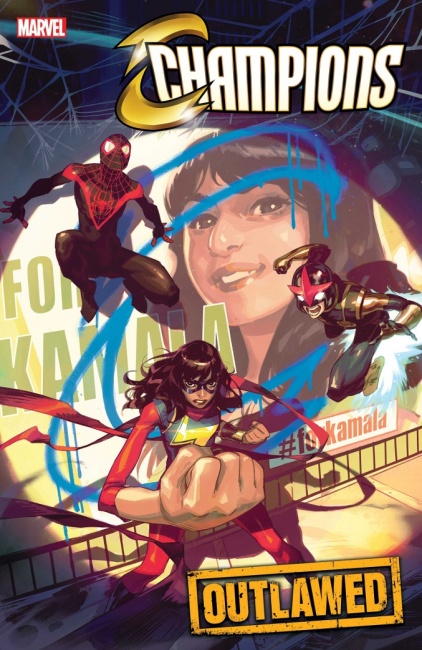 Marvel will spin three new series out of
Outlawed
(due out in March), in which it's revealed that a law has been passed that outlaws teen vigilantes (see "
Marvel's Youngest heroes Have Been 'Outlawed'
"). The new series feature teen heroes from the Marvel universe, with the stories showing how they're affected by the new law.
Champions
will be a new ongoing series, written by Dr. Eve L. Ewing with art by Simone Di Meo.
New Warriors
will be written by Daniel Kibblesmith with art by Luciano Vecchio. New Warriors Night Thrasher, Firestar, Rage, Speedball, Namorita and Silhouette will mentor a new generation of young heroes.
In
Power Pack
, written by Ryan North with art by Nico Leon, the pair will settle an old grudge as they go up against the new law.
Click Gallery below for all three covers!