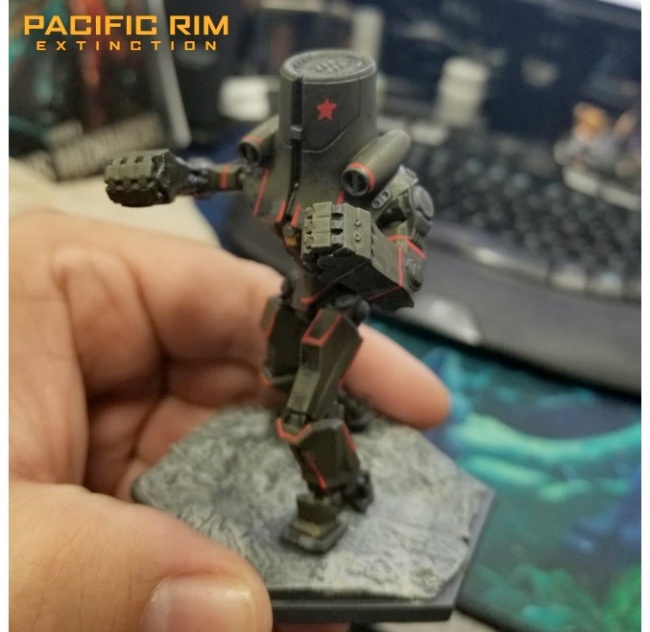 The second wave of models for River Horse's
Pacific Rim: Extinction
game will be released in the spring, with eight new models.
The Wave 2 miniatures will include four new Jaegers: Guardian Bravo, Bracer Phoenix, Cherno Alpha, and Crimson Typhoon. Four new Kaiju will also be offered: Otachi, Raijin, Leatherback, and Slattern.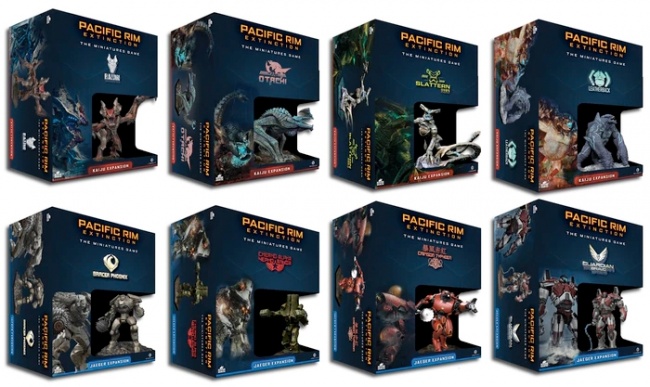 Each model will come pre-painted and is packaged individually in it's own box, along with the cards and other components needed to use them in the game. MSRP has not been announced.
Click gallery below to see the physical masters for each new model.
River Horse launched the game last year with a Starter Set and four models for the first wave (see "'Pacific Rim: Extinction' Emerges"). The company is also offering retailers support for the game in the form of an in-store game night pack (see "River Horse Reveals 'Pacific Rim: Extinction' In-store Game Night Pack").