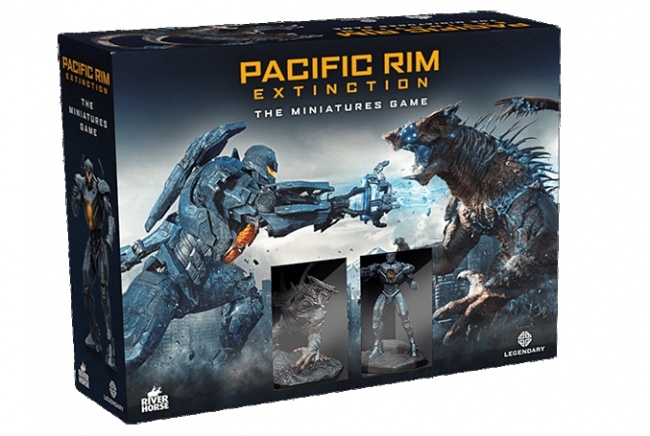 River Horse has announced the first wave of releases for its
Pacific Rim: Extinction
tabletop miniatures game, which will launch later this year.
Announced last year (see "River Horse Reveals 'Pacific Rim' Minis Game"), Pacific Rim: Extinction is a tabletop miniatures game based on the Pacific Rim: Uprising movie. The game recreates battles between giant mechanical Jaegers and monstrous Kaiju.
The Pacific Rim: Extinction Starter Set forms the basis of the game, featuring a fully-painted 85mm tall Gipsy Avenger miniature and a fully-painted 110mm tall Shrikethorn miniature, a large poster play mat, 6 3d skyscrapers, 10 2d terrain and building tiles, 100 cards, 17 dice, and a hex gauge. MSRP is $59.99.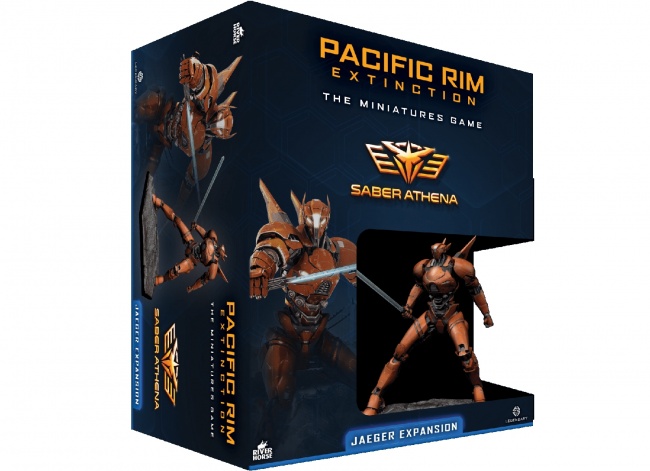 Alongside the
Starter Set
, River Horse will release four expansion sets for use with the game:
• Saber Athena Jaeger Expansion
• Hakuja Kaiju Expansion
• Gipsy Danger Jaeger Expansion
• Obsidian Fury Kaiju Expansion
Each set comes with a pre-painted model of either a Jaeger or a Kaiju plus the cards and tokens needed to use it in the game. The expansions are available separately and are MSRP $34.99 each.
Click Gallery below for images of the miniatures and packaging.
River Horse also plans to release a role-playing-style game based on the Jim Henson classic Labyrinth later this year (see "'Jim Henson's Labyrinth: The Adventure Game'").