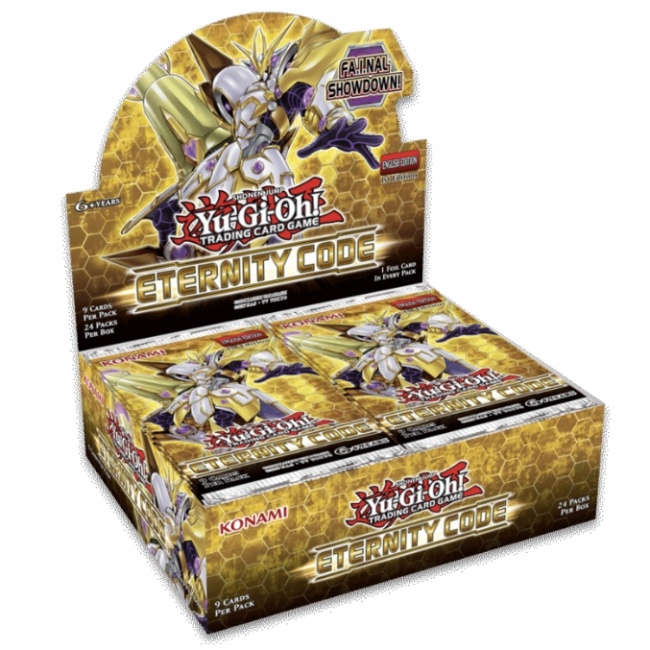 Konami Entertainment revealed details about the
Eternity Code
booster set coming in May as well as the new
Structure Deck: Mechanized Madness
launching in April.
Eternity Code booster set features 100 new cards, including new cards for Synchro, Xyz, and Fusion-based decks. The set includes new @Ignister cards (see "'Yu-Gi-Oh! TCG: Ignition Assault'") and will introduce a new theme with Plunder Patroll. Eternity Code will contain 10 Secret Rares, 14 Ultra Rares, 26 Super Rares, and 50 Commons. The booster set will release to retail on May 1.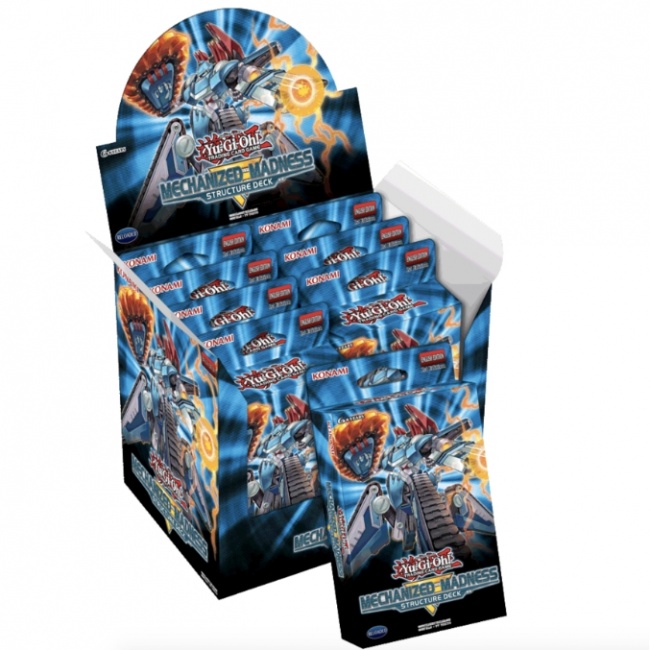 The
Structure Deck: Mechanized Madness
introduces new Machina cards to the game. Machina Citadel, Machina Air Raider, and Machina Irraditaor give players options to special summon monsters to the fields utilizing discards and Quick Effects.
Mechanized Madness
icludes 42 cards, including 2 Ultra Rares; 3 Super Rares; and 37 Commons. Each structure deck also includes a double-sided deluxe game mat and dueling guide. The
Structure Deck: Mechanized Madness
will release to retail on April 17.
Konami will also release the all-foil Secret Slayers booster set in April (see "'Secret Slayers' Brings 3 Themes to 'Yu-Gi-Oh!'").