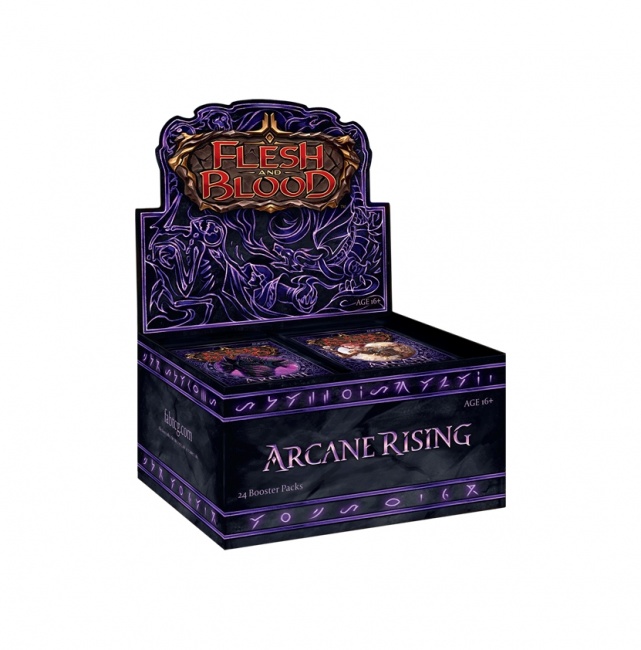 Legend Story Studios announced
Arcane Rising
, the second set release for
Flesh and Blood
, to hit stores on March 27.
This new set will add four new heroes and classes to the mix. It also introduces magical classes and the new mechanic of arcane damage along with them. Arcane Rising will come in 16-card booster packs and there will be 219 total cards in the set. Booster packs will retail for $3.99.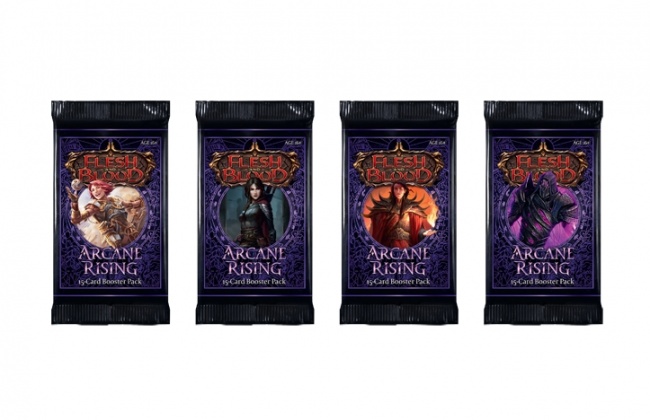 Prerelease events can be run on the weekend of March 21 to 22, and retailers who run prerelease events will be able to sell the new set in-store during pre-release weekend. Retailers running prereleases will also receive buy-a-box promo cold foil hero cards, playmats, and promo card prize materials in their pre-release kits. Pre-release events are limited to the first 250 FLGS game stores who request them.
Legend Story Studios also revealed that they've struck a deal with two US distributors to make Flesh and Blood available to U.S. retailers (see "'Flesh and Blood' TCG Enters U.S. Distribution").