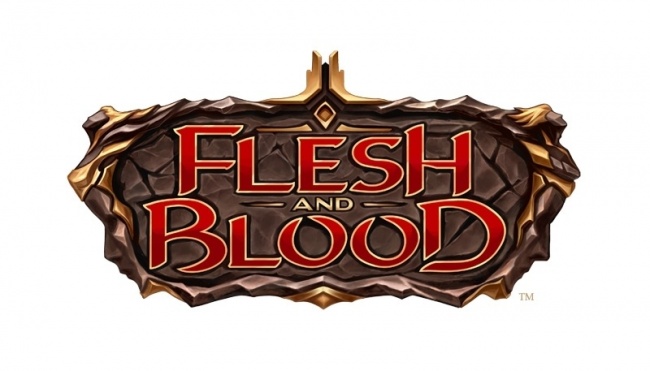 Legend Story Studios announced that they have struck a deal with two distributors to bring
Flesh and Blood
to U.S. retailers.
Flesh and Blood
is a new trading card game that made a splash in the U.S. when its $10,000
The Calling
tournament circuit launched in 2019 (see "
'Flesh and Blood' TCG To Launch $10,000 'The Calling' Tournament Circuit
").
Their two U.S. distribution partners, initially, will be Peachstate Hobby Distribution and Southern Hobby Supply.
"We are proud to partner with world class distributors, PHD and Southern Hobby, to bring Flesh and Blood to trading card game fans across the USA." said James White, Founder and CEO of Legend Story Studios. "Since launching in October 2019, we have been inundated with fan requests asking when Flesh and Blood will be available at their local game store."
They will be running a promotion where FLGS will receive a complimentary Retailer Appreciation Kit with their first order that includes a 134-page world guide and enough materials to support four weeks of in-store organized play.
"The retailer appreciation kit is our way of acknowledging the positive impact LGS have on society, by being the place that gamers come together as a community," said James White on the promotion.
Legend Story Studios released Flesh and Blood: Welcome to Rathe, the first set for this new trading card game, in October 11 (see "Legend Story Studios Unveils 'Flesh and Blood' TCG").