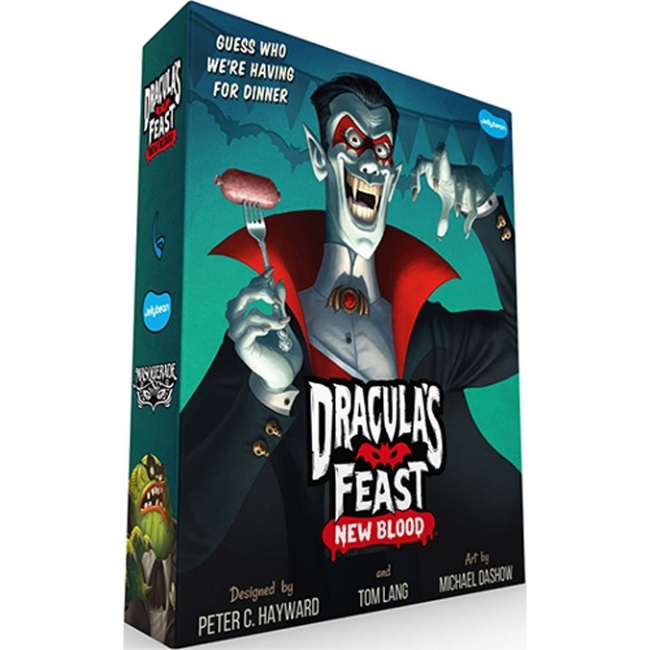 Jellybean Games revealed
Dracula's Feast: New Blood
, a board game by Peter C. Hayward with art by Michael Dashow, for release on March 11.
Dracula's Feast is a logical deduction game where Dracula has invited the townsfolk for dinner, but some monsters have crashed the party in disguise. Players need to dance with guest to determine their identities. Once a player has figured out all the secret identities of the guests, they can reveal all of them to win the game.
This game is for four to eight players, ages 10 and up, and it plays in 10-15 minutes. Dracula's Feast will retail for $14.99.