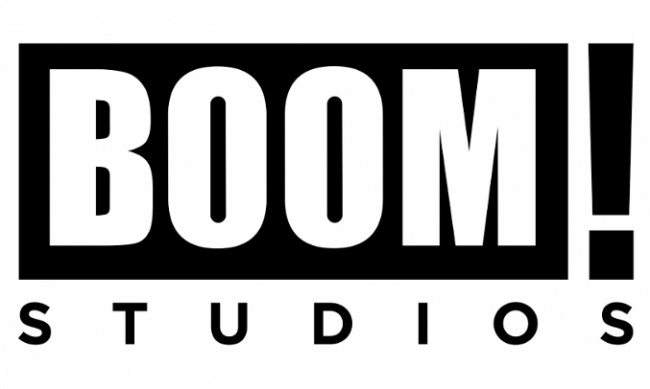 BOOM! Studios revealed its key comic launches for 2020, which it labeled its "must read" titles, at the ComicsPRO Annual Meeting today.
In August, BOOM! will launch
Seven Secrets
, by Tom Taylor (
DCeased
) and Daniele Di Nicuolo (
Mighty Morphin Power Rangers
), which BOOM! Retail Sales Coordinator Morgan Perry told retailers will be the "
Once & Future
of 2020."
In September, BOOM! will launch
We Only Find Them When They're Dead
, by Al Ewing (
The Immortal Hulk
) and Simone di Meo (
Mighty Morphin Power Rangers/Teenage Mutant Ninja Turtles
).
And in October, another yet-to-be-announced "must read" series will be launched. The first 2020 series BOOM! tagged with that appellation was
Alienated
, by Si Spurrier and Chris Wildgoose, which launched earlier this year. The second lead series will be
Faithless II
, by Brian Azzarello and Maria Llovet, launching in April (see "
Azzarello and Llovet's 'Faithless' Gets a Sequel
").
BOOM! Studios President of Publishing and Marketing Filip Sablik urged retailers at the event to curate their titles more carefully (as the publisher has by reducing its output), and to carry only those titles that are worthy of their space. "If a publisher can't clearly tell you why a book is worth reading, who the audience for it is, deliver it on time, reduce your risk with returnability or other incentives, and support it with marketing, publicity, and sales resources, then that title hasn't earned a spot on your shelf," he said in his presentation. "[I][f you are still trying to be the 'everything store' then your competition is Amazon," he continued. "If your store is a reflection of you, your staff, and the customers you want to fill your store with, then you won't have any competition, because that's a community only you can create. And community is the most powerful reason for customers to shop at a comic store."