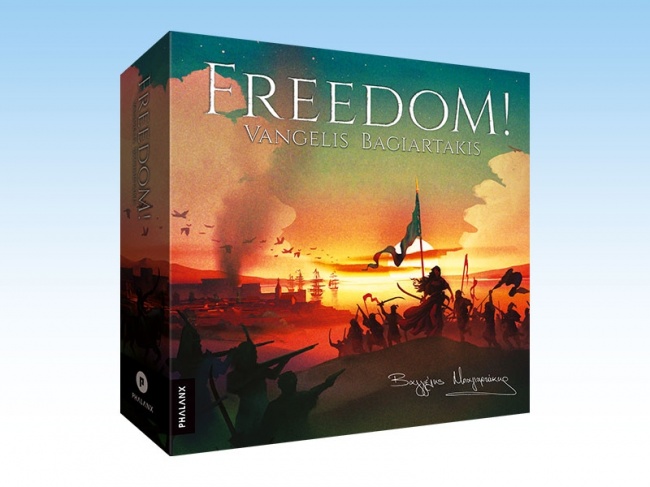 Ares Games will release
Freedom!
, a siege game set during the Greek War of Independence, in April 2020.
In Freedom!, players take on the role of Freedom Fighters or the Imperial Forces and battle out the siege of the Messolonghi. Battles occur on two maps: one of the actual city and the forces involved and the other of the surrounding areas. The goal of the Imperial Forces is get inside the city before the end of the game or force Messolonghi's citizens morale so low that they abandon their home. The Freedom Fighters are simply trying to survive the siege.
The game box comes with a mounted game board, a rulebook, 2 player-aid charts, 100 game cards, 103 wooden cubes, 21 wooden prisms, 86 cardboard tokens, 2 six-sided dice, 2 eight-sided dice, and 10 zip-lock bags. This is a two player game, for ages 14 and up, plays in 90 minutes, and retails for $75.00.
Ares Games will also release Europe Divided , a board game about post-Cold War Europe, into trade in April 2020 (see "Ares Games Will Release 'Europe Divided' Into Trade").
Click on Gallery below for full-size images!