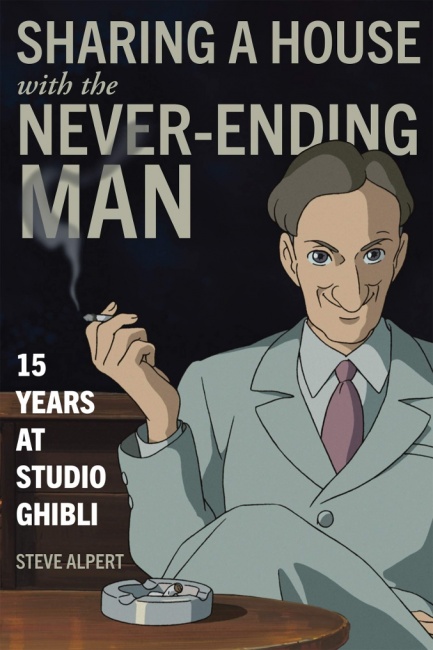 Neil Gaiman has contributed a cover blurb for Steve Alpert's upcoming memoir,
Sharing a House with the Never-Ending Man
. Alpert, a Japanese-speaking American, worked at Studio Ghibli for 15 years and here shares his stories of working with famed auteur Hayao Miyazaki, along with his producer Toshio Suzuki and businessman Yasuyoshi Tokuma.
The 296-page volume was originally published in Japanese in 2015, and will be released in the U.S. by Stone Bridge on June 16.
Gaiman knew Alpert from his time working for Studio Ghibli, for which he wrote the English script for
Princess Mononoke
. His blurb: "It's a fabulous book. Informative and illuminating."
MSRP for the trade paperback will be $19.95.
For more great Manga Week coverage, click here!